This is one of the best things about living down South:
You've probably had them at the gas station. You've probably
never had them hot. You probably never should. Andrew never
should have.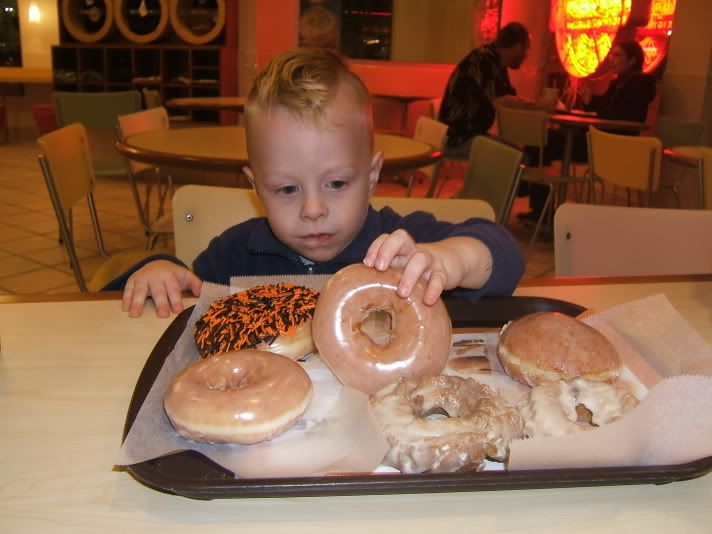 First you have one.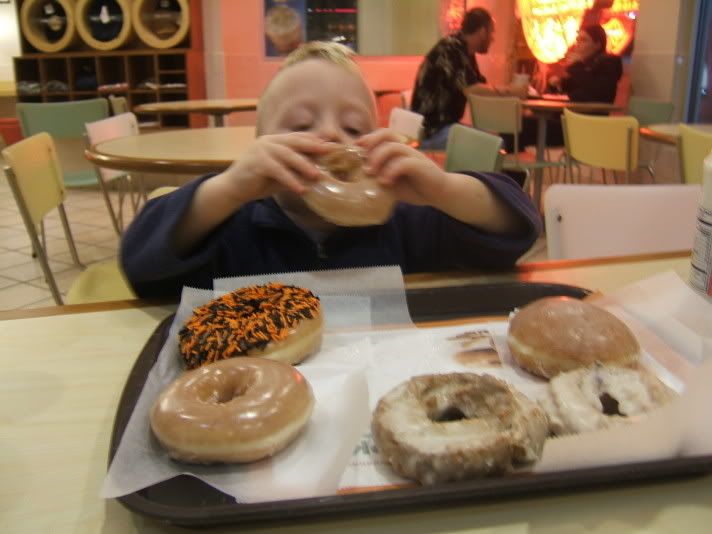 Then another.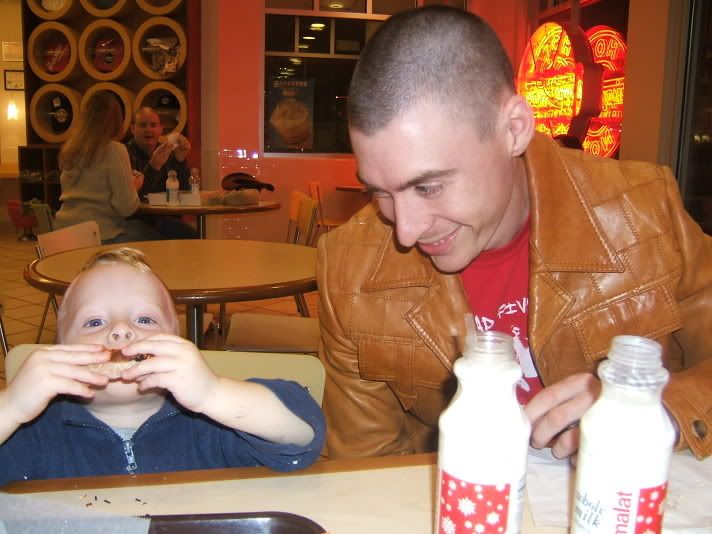 The next thing you know, a dozen donuts are gone, and no one knows how.
So just take my word for it: never eat them hot.
Oh, for those with questions from last post:
Jessica, we don't know where we're going next -- the Army thinks it's
fun to keep you on your toes. Also, we don't know how long we'll
be there -- refer back to the "toes". =)
Megan, we don't know which post yet in Germany. I wonder if it's the same one you guys were at?
I'm pretty excited, but it hasn't sunk in yet that we're actually going there!!