Last week, I had a mad craving for greasy fried green tomatoes.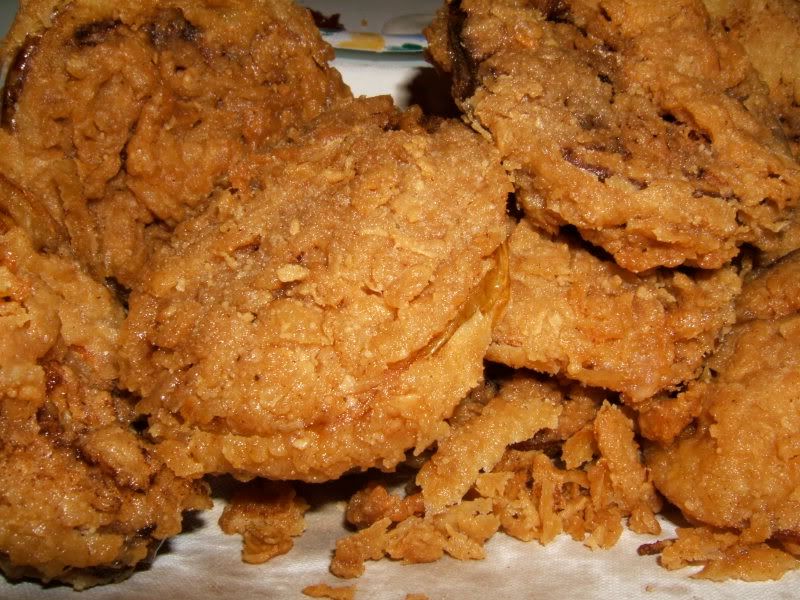 I knew there must be a good reason for it.
Elijah is a big brother.
I'm due on April 8th, 2007, which puts me currently at 6-1/2 weeks. The baby's tiny heart is already beating!
Here's a description of what's going on with our baby right now, taken from
FitPregnancy.com
:
"Your baby enters its second month of development, weighing no more than a chocolate chip or a berry. It's about five to thirteen millimeters long (less than half an inch), and weighs less than a gram (0.8g), or less than one-twentieth of an ounce.
The human blueprints are already visible. Your child still has a tail but is also beginning to form a digestive tract, lungs, nostrils, hands and feet, and a bump of a mouth. The liver, tongue, and lenses of your baby's eyes are forming. There are beds for your baby's fingernails, and the buds of teeth are forming in the gums.
If you could take a picture, your baby would look more like a baby and less like a reptile. The baby's nerve channels and muscles are connecting, and the body can wiggle when the cells communicate.
In just two days, from days thirty-one to thirty-three, the brain becomes one-quarter larger. If you were to have an ultrasound, it would be able to detect the beating heart, which shows up looking like a tiny flashing light."
We need a nickname for the chocolate-chip sized person. Any suggestions?