Our little fellows are still sick. Last night Elijah woke up every hour-or two hours to cry, nurse a little and then fall back into a fitful sleep. Today he's only taken one 15 minute nap so far, so I'm a little worn. However, I have two funny stories for you from the past week.
The first has to do with this picture.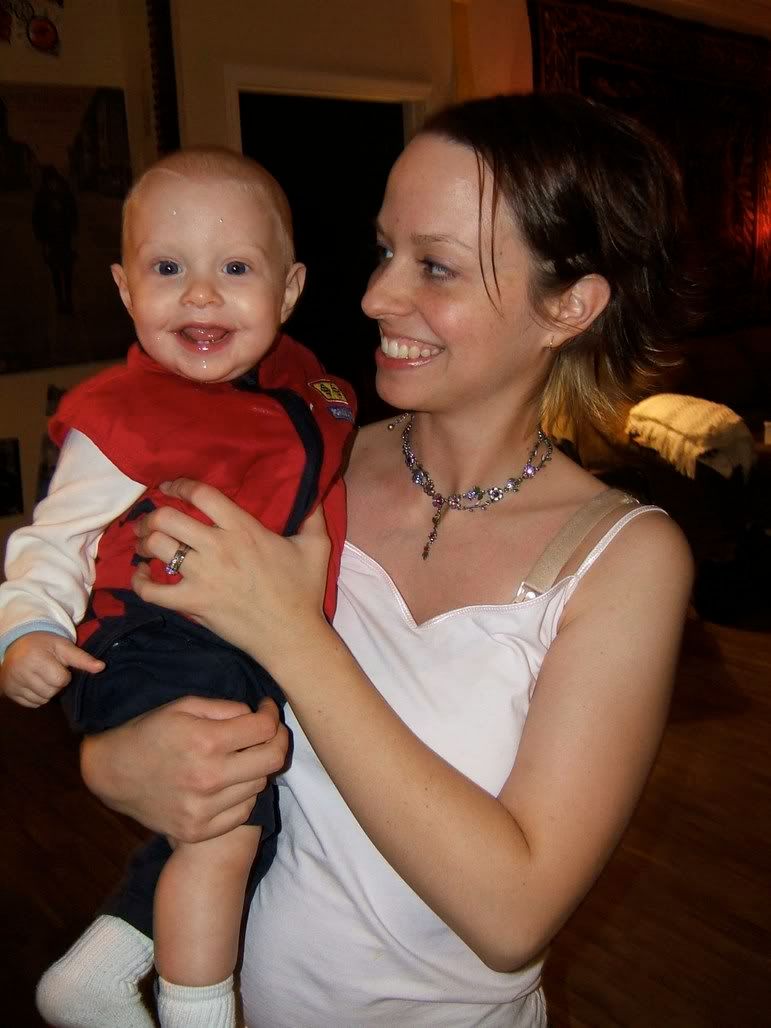 On Wednesday night last week, we got home from somewhere, and the boys started playing with Andrew's black, toddler sized "truck" that I found by the dumpster in Watertown (if you remember
the story
and
the pictures
). I went into the other room for a minute. Greg took Andrew into the bathroom to brush his teeth, and I became aware of the sound of someone still playing with the truck in the living room. When I went back in there to check, I saw Elijah, on his hands and knees (he started crawling a little last week!), picking at the front of the truck. I picked him up and saw that he was covered in drool and sparkly stuff (it's hard to see the sparkles in the picture, but I'm sure you can see the drool). Upon further inspection I noticed that the glittery headlight stickers were partially missing... yup, you've got the rest of the story.
On Friday I was doing something on the computer and Andrew came over to me, upset about something. "Need THIS!" he kept shouting, pointing up towards my head. I couldn't imagine what. My head? The cealing? The window? What? What? I leaned down. "Show me."
"Need THIS" he said, pointing to my lips.
"You need my lips?"
"Need kwiss"
"You want me to kiss your lips?"
"No, kwiss my teef!"
As it turns out, he'd bumped his teeth on something, and so of course the only way to heel an "ouch" is with a kiss. How could I have been so dense?