Yesterday, Greg bought bikes for himself and Andrew. Greg's bike has a seat on it for Elijah, so they were all riding around together.
When we first put Andrew's helmet on, he was positive that the chin strap was choking him. (He's not fooling around here -- he's actually gagging. It was ridiculous.)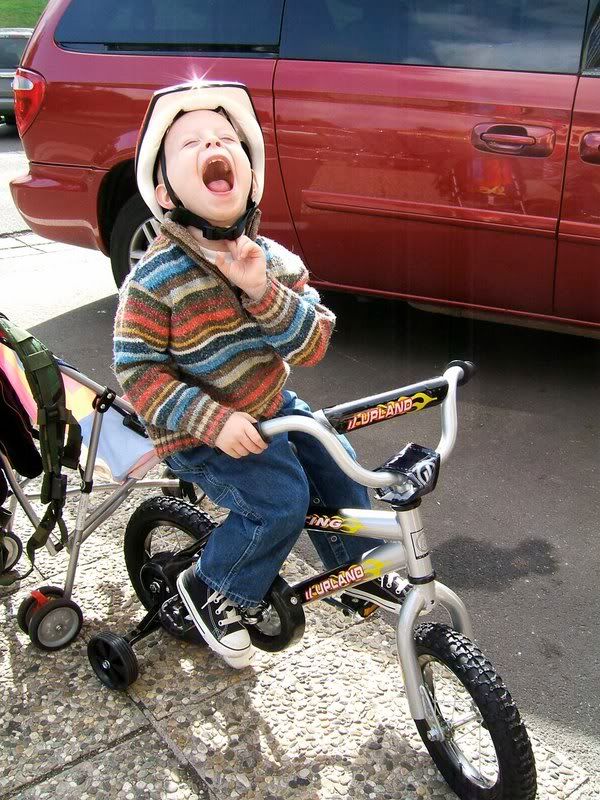 But since he had to concentrate so hard on learning to pedal that he forgot all about it (he's used to his tricycle, which you can pedal backwards and forwards -- this one has brakes if you backpedal.)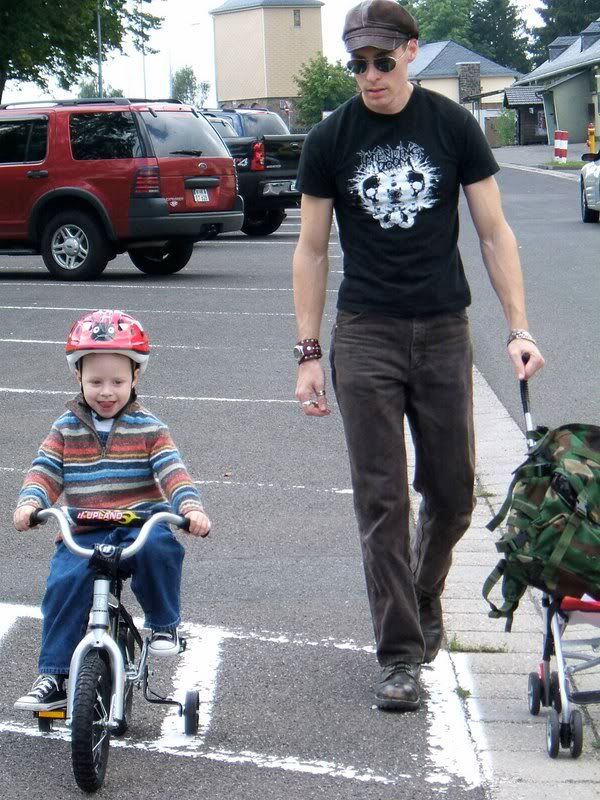 (Can you see the little tongue sticking out?)
Here's my three handsome men, ready for their excursion.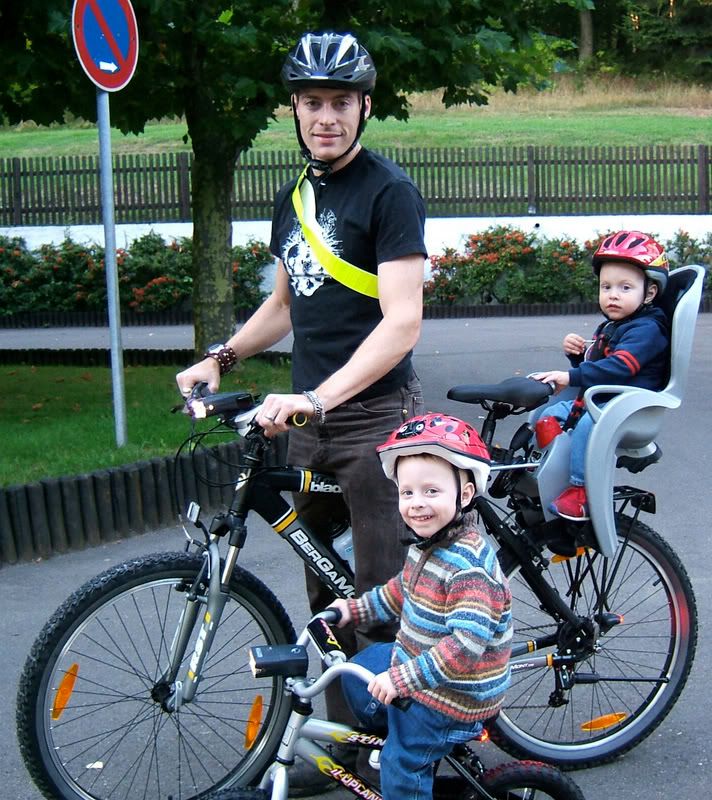 From this picture, it looks like Elijah is not really enjoying himself, but actually he was posing with a studied "this is a candid shot about serious things" face. As soon as I took the picture, he broke into his crazy winking grin and laughed at me.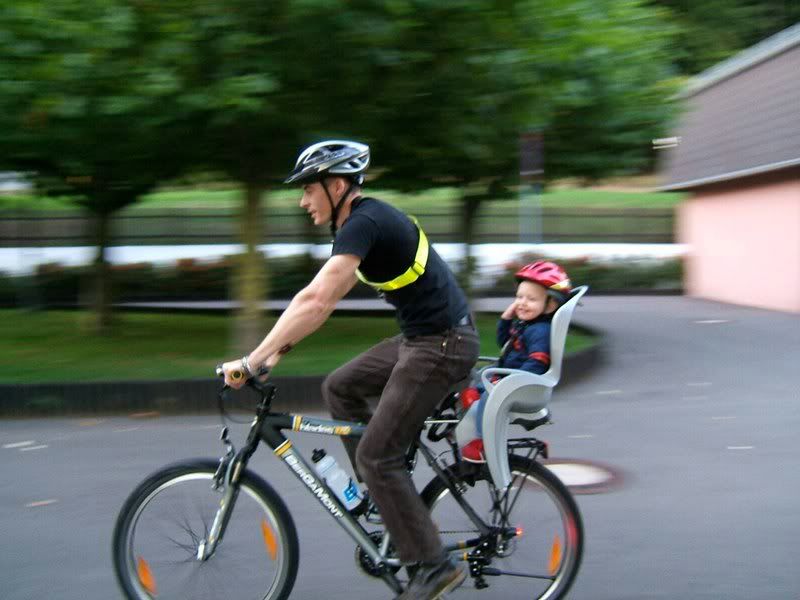 The whole time they were riding around, Elijah was shouting "Go go!" "Bye bye boo!" and anytime they passed Andrew "Hewo!"
Andrew wants to spend every second outside now riding, and he's getting pretty fast and good with steering and such. He's certainly been practicing enough!
P.S. The internet here at the hotel has been down as much as it's been up, so even when I want to, sometimes I can't post. So sorry about the lapses! I'll keep posting whenever I can.