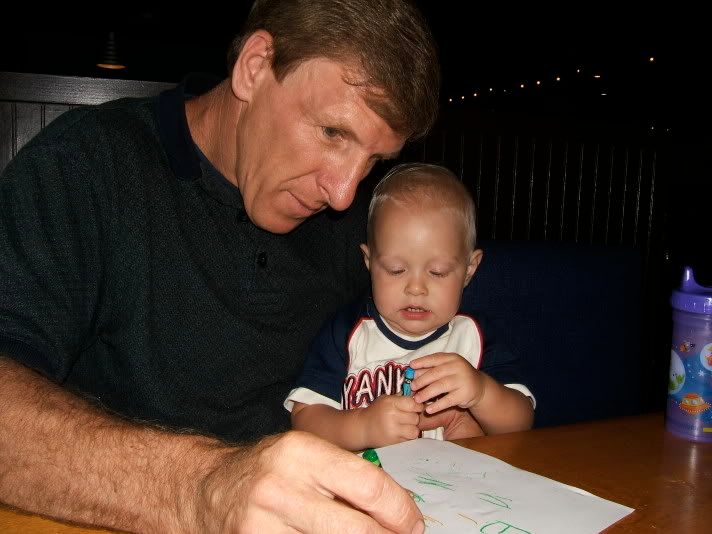 Last weekend, my Dad came down to visit us in Columbus. He had been in Tulsa, OK, visiting Keith, attending their annual church conference. On his way home, he had his flight diverted to visit us.
We didn't tell the boys that my Dad was coming, so they were very surprised when we got home from the airport. Without skipping a beat, Andrew started breathlessly showing my Dad everything he owned, all over the house. Seriously, I think he talked for 17 minutes straight, without taking a breath.
My Dad Stayed for four days. Our weekend's activities included daily trips to the pool / creek / pond / playground, dinner at Wild Fish (a very good seafood restaurant, run by our friend from church), and ice cream at the Marble Slab Creamery. Good times were definitely had by all.