So I thought I'd include a few random snapshots of things you'd probably not see in the US...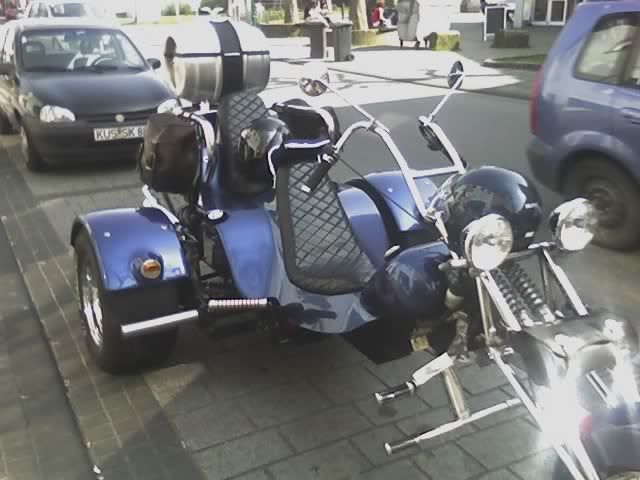 Keg mounted to the back of a motorcycle....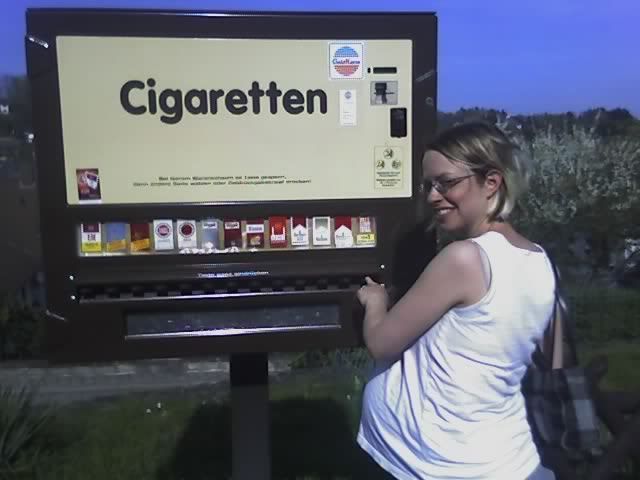 Public cigarette dispenser (older picture of Faith)....
Driving on the autobahn (oh yeah!). This was always one of my life's goals. I found out that, although our four cylinder Jetta says it can go 140 mph, it actually governors out at 125. But, as I've experienced, it's not very safe driving much over 120 anyway. 100 is a good, average cruising speed, and any slower than 80, you're causing more of a hazard for everybody else.