It's Greg's birthday today! He's 29. Of course when I reminded him last night, he hadn't even thought of it, and then today when the boys and I called at lunchtime to say "Happy Birthday", he was once again suprised. We've got a few plans for him tonight; Andrew's excited, but I can't write about it now in case Greg checks the blog from work.
It's been raining all day, and the sun just broke through a few minutes ago. We'll be headed out to the market in a few minutes.
The boys have been mostly very good at amusing themselves all day. Here's a glimpse of how our day has been thus far: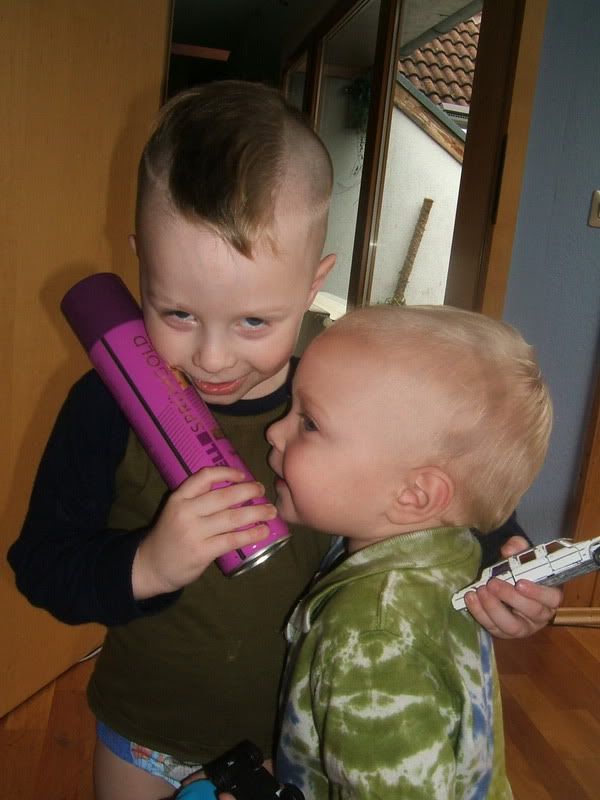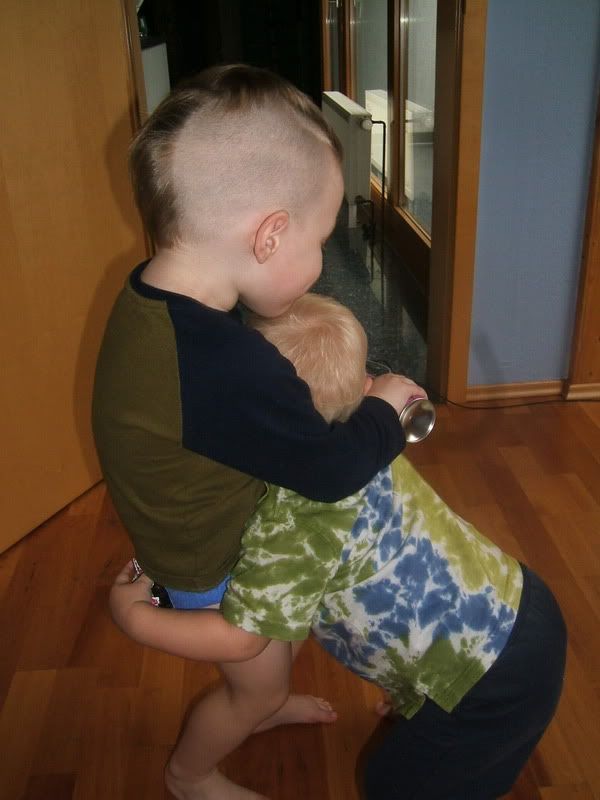 Andrew is holding some hairspray that I bought from the salon downstairs. Doesn't it look like the cheap 80's stuff that only old ladies still use? Yeah, I thought so too. As it turns out, in this salon, they don't have ANY selection. This is the only brand. It smells like crap, and doesn't hold my hair for a second. In fact, I put a ton of it in my hair this morning, and I can still run my fingers through it. Reminds me of an SNL skit. If anyone can tell me the male actor who starred in this skit, you get a prize. Or just the entire blogging world's endless admiration, whichever.