Our 2-day trip to Rochester went really well. We left Monday morning and came back home Wednesday morning. It was the first time that I've traveled with my little guys by myself, and it was a challenge, but well worth it.
Andrew's trip highlights were picking beans in the garden with Mike ("pick-a-beans?"), throwing weeds down a hole with Sarah ("frow!"), and "riding" on Mike's motorcycle ("more-siko?").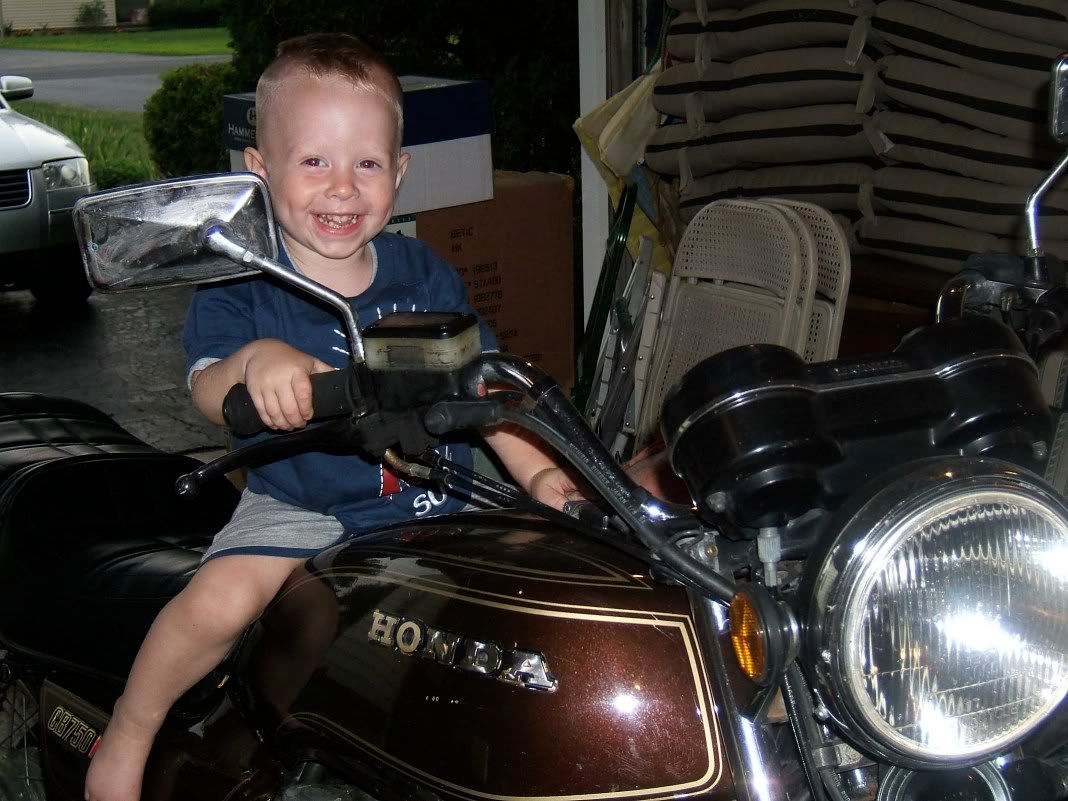 Thank you so much to Sarah, Ruth Ann and Mike for being such great hosts.