Since Elijah has four teeth now, I decided it was probably time to start brushing them. Here he is trying it out for the first time. He thought that the brush felt nice, but once I put toothpaste on it, that was just plain disgusting.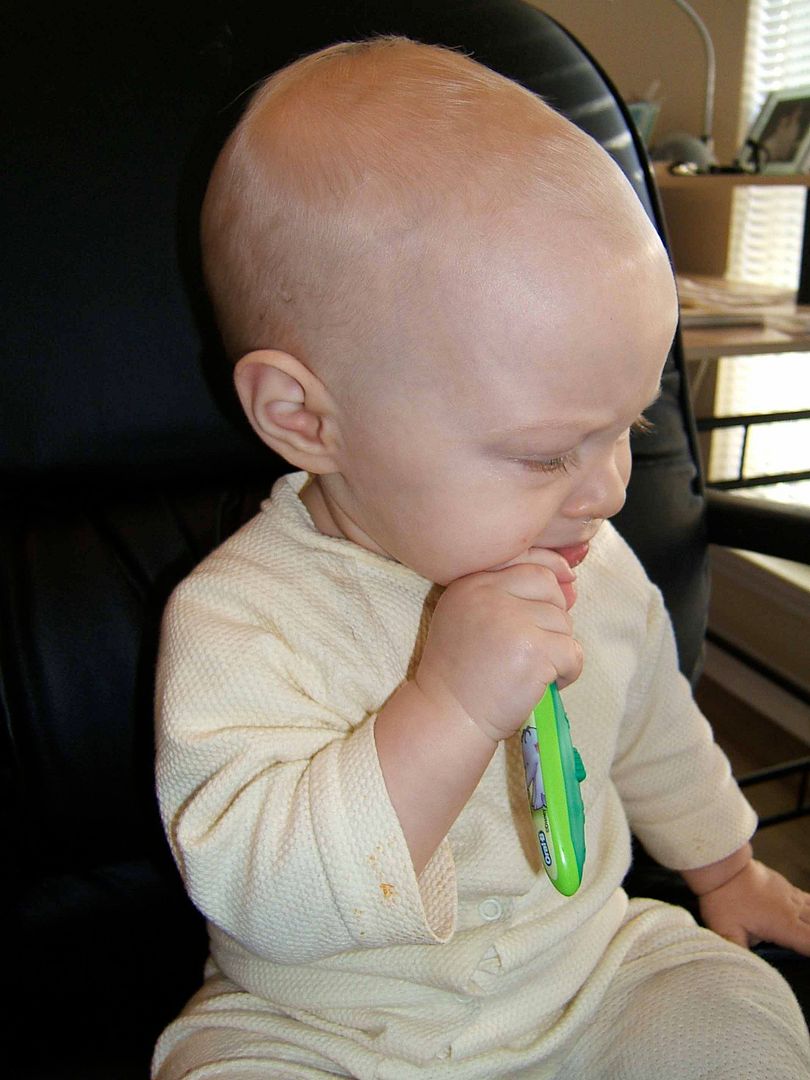 I've been feeling very sick for the last few days, and just today am starting to feel normal again. On Wednesday one of my friends here called me and heard that I was sick (dry heaving and all that good stuff), so she brought over chicken soup and fruit salad for dinner. I think that is truely one of the kindest things someone has ever done for me. Lydia is so thoughtful.
Just a few minutes ago two of the maitanence guys from our complex office showed up to check our electric stuff. Of course I'm still in my pajamas and slippers with a bandana and glasses. Ugg! Also, of course my fuse box is also in the laundry room, which currently smells exactly like Sick Baby Laundry. Oh goodness. These things happen. At least the house was otherwise tidy and my bed was made.