As promised, here are pics that go in a set with the ones in the previous post.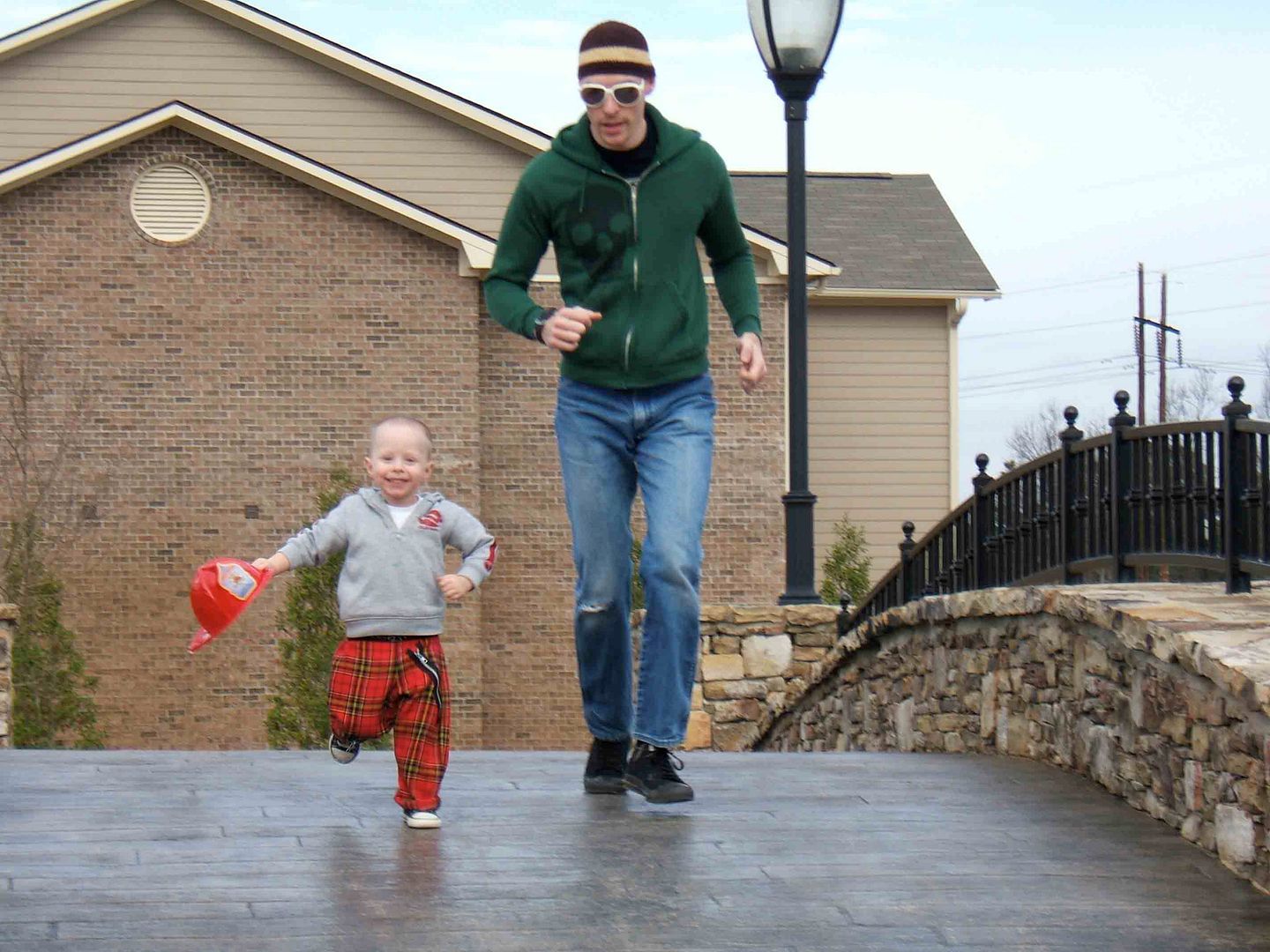 Andrew's fire hat is always in hand. It's cheap plastic from the fire department in Watertown (we toured it with the moms group), and is cracking all over. I have the pattern for a knit and felted wool fire hat, which I'll probably have to get started on soon. It wouldn't do to be caught hatless!
Today when we came home from the gym, there was a huge tractor trailer moving van (truck?) outside, moving some neighbors out. The workers looked friendly, so I asked if we could explore the truck. They agreed. Andrew spent about 20 minutes of sheer ecstasy running the length of the trailer, feeling the tires and getting his hands all blackened with dirt. Elijah
really
wanted to crawl around and eat things, but that, of course, wouldn't do.