Wow, it's been a while since my last update, and this time you're really not going to believe why. I'm in the knitting Olympics, so for the most part, the only extra stuff I can fit into my day is knitting and blogging about knitting. Sounds insane? Yes. But click >>>
HERE
<<<. There are over
4000 knitters
participating.
The concept is this: we all "declared" our project before the regular Olympics started, and then cast on during the Olympic opening ceremonies. The goal is to finish before the flame goes out on February 26th. It is essentially a competition against ourselves, or our own "best time". I chose to knit my first sweater, along with Sarah D. Go to our blog and cheer us on!
Anyway, I mostly keep my knitting life and family life separate blog-wise, but I figured that I'd just let you all know what's up lately.
This was taken a few weeks ago. There were some shots of Greg and Andrew too, which I'll post in a few days.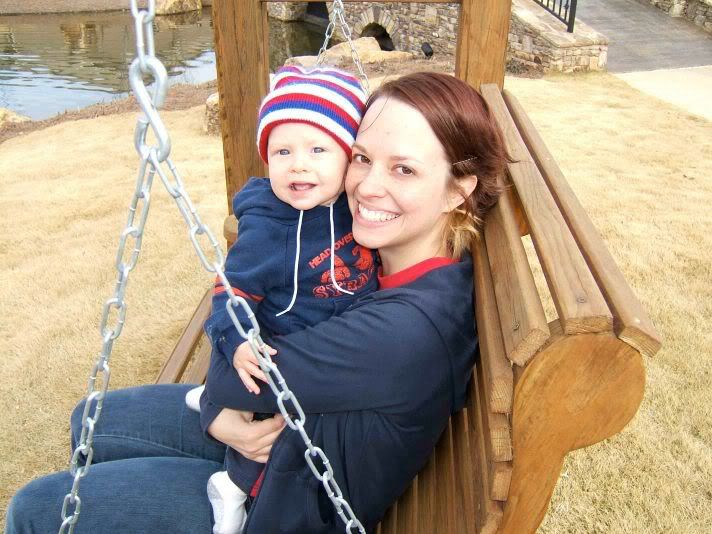 Precious sleepy boy.
I had some thoughts about chicken, but I'll save that for another post. Elijah is fussing and there's knitting to be done.