I'm 29 weeks.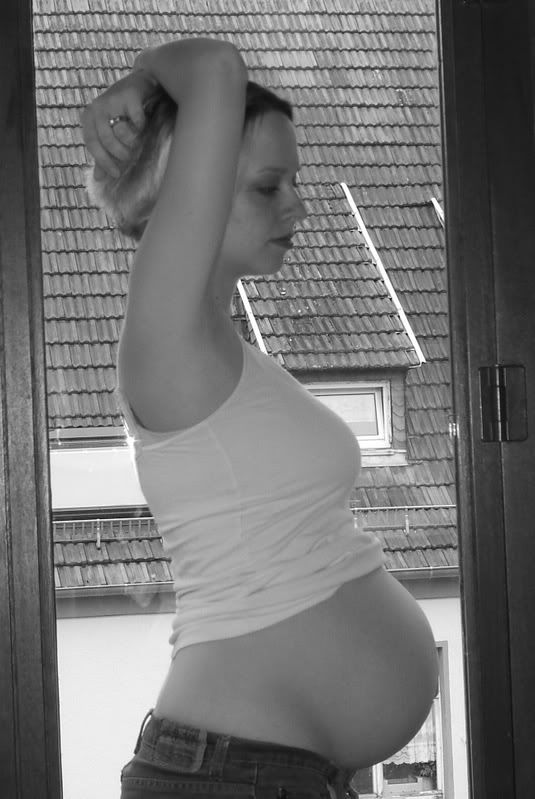 Click on the picture if you want to see The Belly Gallery. I think it's interesting how the self-portraits go from sunny to edgy and moody. They will definitely land in a modified book, or printed on fabric or as a collage somehow. I've got a few ideas floating around in my head...
Now before you start saying something like "holy crap, your belly is huge", just think about this: I still have 11 weeks to go.
The baby is supposedly about 3 pounds at this point, and both boys weighed 9 pounds at birth. So the baby could gain 6 more pounds in the next few weeks. I know. Wow.
The boys think it's pretty amazing too.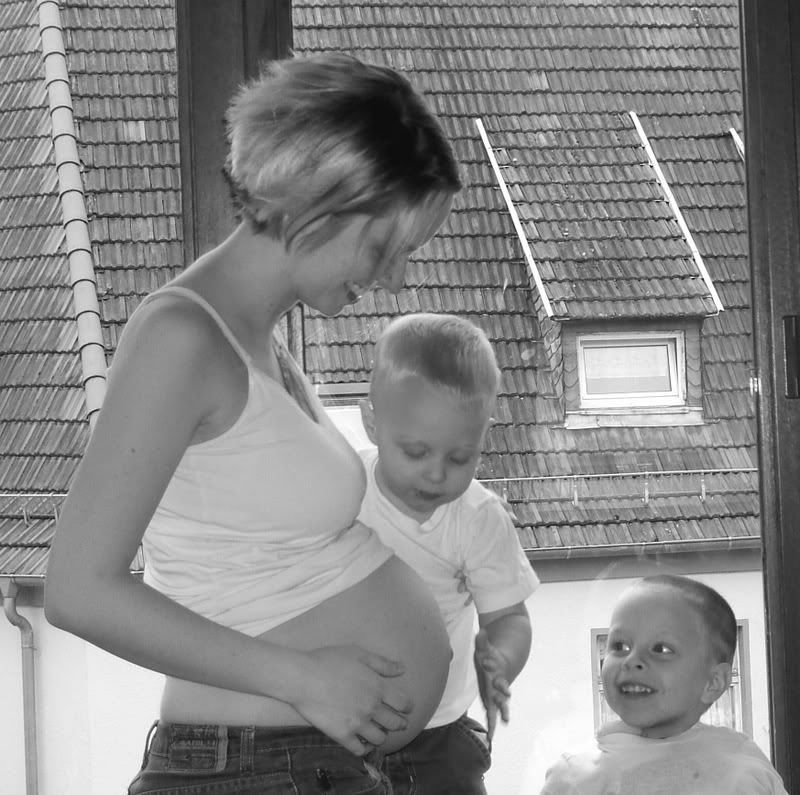 Lately I've been writing a lot in my journal, which I tend to do when things are out of sorts. Something that's been very helpful to me is writing lists of things that make me insane, and then, later on when I've calmed down, things that I'm thankful for. Here's something that made it onto the latter list: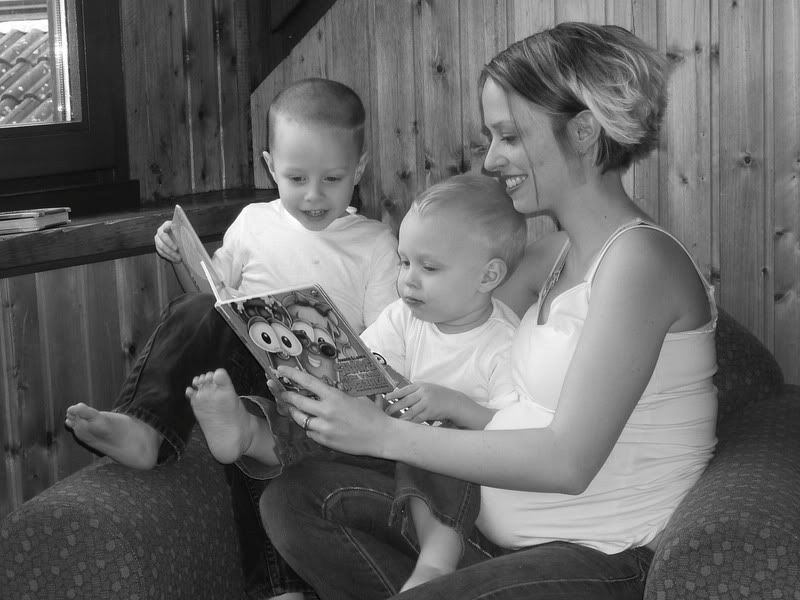 I wouldn't say that I'm totally out of the woods yet, panic-wise, but I am starting to fall in love with being a mother again. It really helps when two certain little companions suddenly take to acting like angels every day.
Seriously. Every day. They've been incredibly well behaved for about a week now. Andrew's been obeying and being a good example to Elijah, as well as doing his part in taking care of Elijah, even when I haven't asked him to. They've been playing together peacefully (for the most part), and haven't even been asking to watch as many videos. Some days they don't watch any, and still they're contented and good and let me breath all at once.
I'm guessing that it has to do with the fact that I've been spending time really
being
with them, as opposed to just taking care of them. They are really cool little people who have interesting personalities, and I do enjoy them.
Sometimes I need to take some steps back before I can step back in and appreciate things as they are.