On Monday night, we went out to this tiny local French restaurant for dinner. Elijah made friends with the owner's kids right away.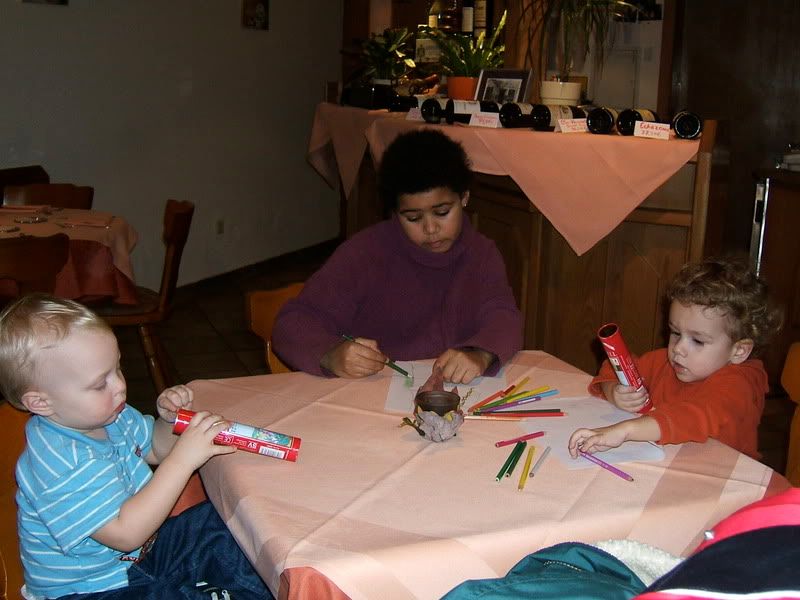 Andrew, on the other hand, wanted to just sit with me and watch them color.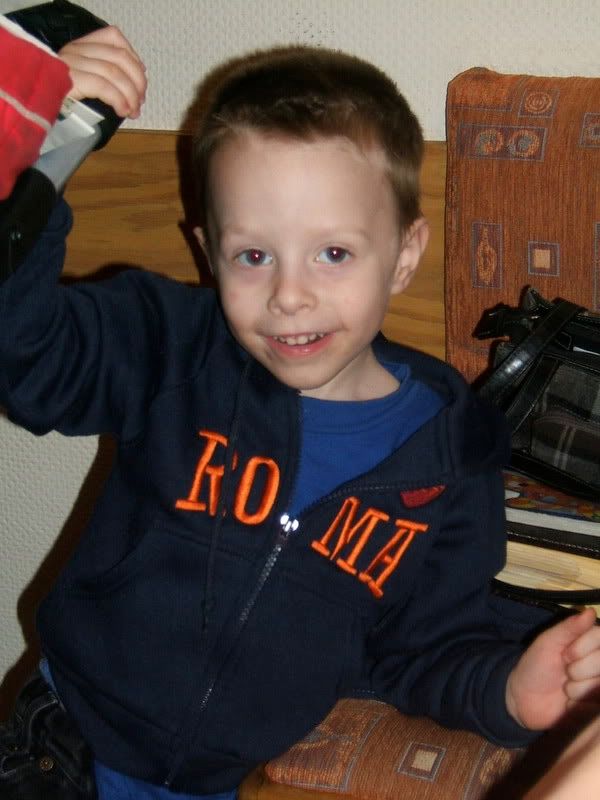 The pizza there is stellar. You can get it with all kinds of interesting toppings on it, and we gave it a unanimous thumbs up.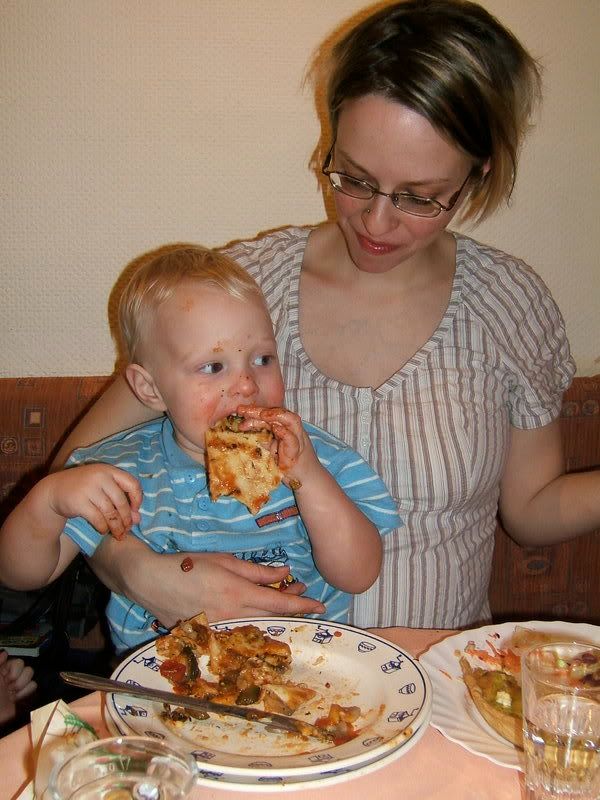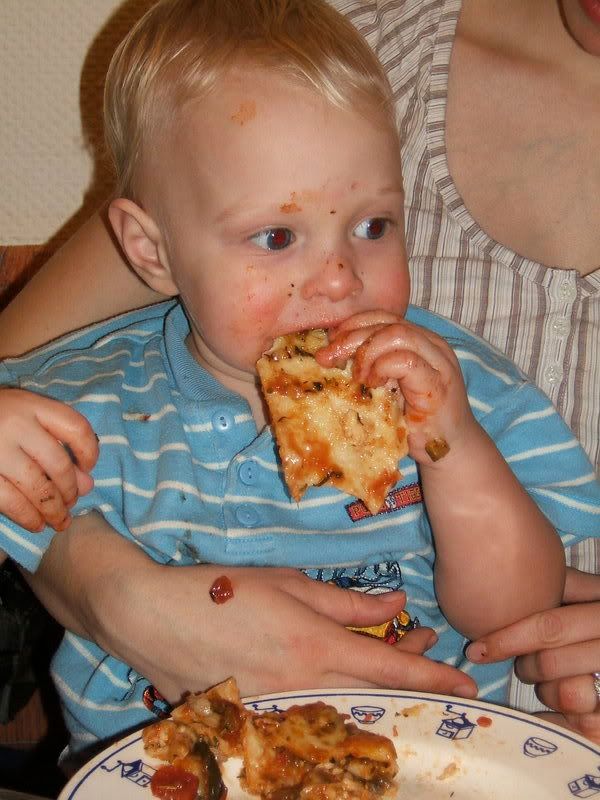 They also serve crepes filled with almost anything cheesy you can think of, and their quiche crust is the kind that even I won't leave behind.
Andrew had the brilliant idea to bring along some books, which saved the night several times.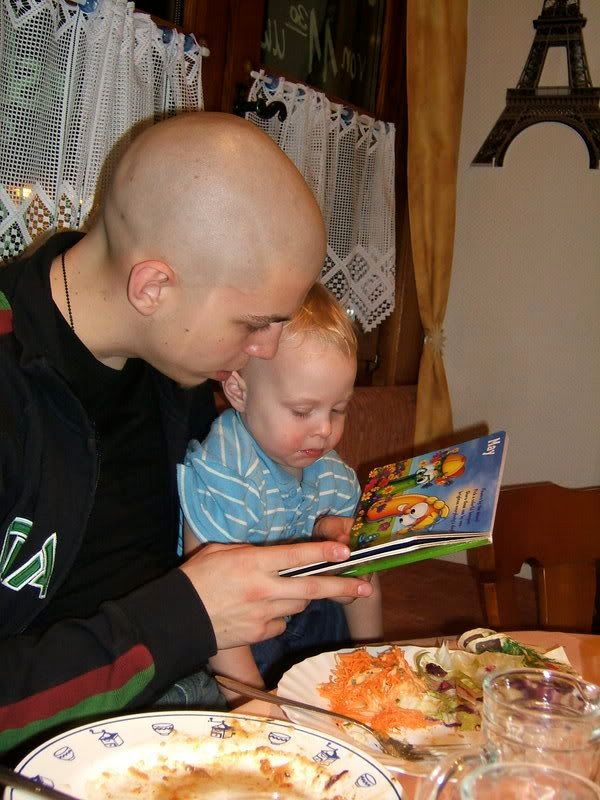 I highly
recommend
this strategy if you're ever going out with young children.
The boys felt that the best part of dinner was at the end, when the owner gave them lemon
lollipops
.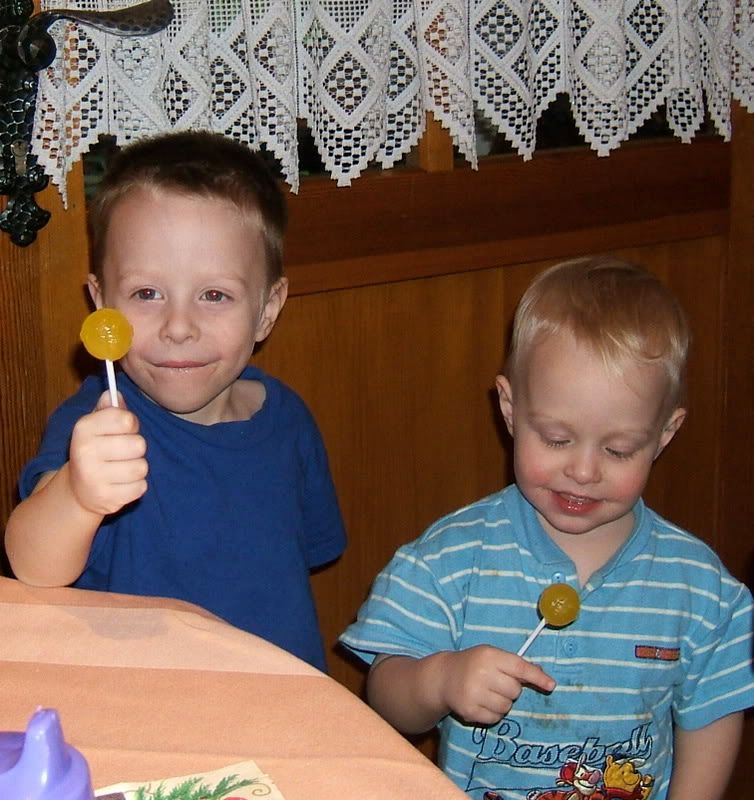 Altogether
, it was a successful night.
Notice the white lace curtains in the background of some of the pics. These are the only kind of curtains that I've seen here in Germany. I'm pretty sure that they never use any other.