One of my favorite Christmas traditions is the singing of Christmas carols. I have many fond memories of loading 20-30 kids in the back of trucks and traveling all around Warren Center (PA) with the Methodist Youth Fellowship. Although carols were originally sung by pagans during their Winter Solstice celebrations, I think it's a great tradition that we have adopted as praise to God. This year we decided that, in the Darling household, we'd play Christmas music every day, throughout the Christmas season. Honestly, we haven't really stopped yet, but here are our top 5 favorite Christmas albums of 2006: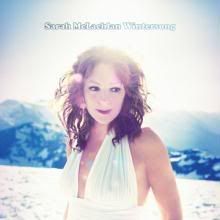 1. Sarah McLachlan –
Wintersong
This was, by far, our favorite album this year, and it's going to be a hard one to top next year. Although her music is often times sad and depressing, Sarah's music was part of the soundtrack to our early years together. This record came by recommendation from Aunt Susie and is definitely a great one. All but one song are traditional carols, and somewhat surprisingly, she even included a few rather spiritual selections. It just might be the perfect mix of old, new and original recordings ever put together for a Christmas record.
Favorite songs: "Happy Xmas (War Is Over)", "Wintersong", "I'll Be Home For Christmas", "O Little Town of Bethlahem", "The First Noel / Mary Mary", "Silent Night", "Have Yourself A Merry Little Christmas", "Christmas Time Is Here".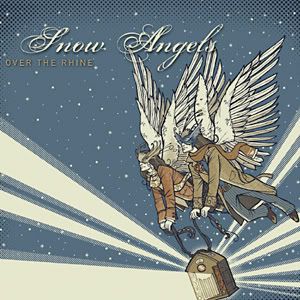 2. Over The Rhine –
Snow Angels
This came in as a very close second to
Wintersong
and is actually OTR's second Christmas record. What makes this record unique is that all songs but one, the semi-cover / new interpretation of "Jingle Bells", titled "One Olive Jingle", are original recordings. There's also one rather sad song, actually the title track, that we usually skip, but the rest are winners. I, of course, ordered this album the day it came out for pre-order, which treated me to an exclusive, download-only, slightly-more-acoustic version entitled Snow Angels Sketches, which is also very good.
(As a semi-related plug / reminder for OTR fans: Don't forget to pre-order your copy of
Live From Nowhere, Vol. II
, which comes out in March.
Vol. I
is one of our favorites ever, but sadly, went out of print rather quickly, and is now only available on iTunes.)
Favorite songs: "All I Ever Get For Christmas", "White Horse", "Here It Is", "Snowed In With You", "One Olive Jingle".

3. Leigh Nash –
Wishing For This
I've always loved Leigh's voice, and it's a great treat to hear her singing Christmas songs this year. Although this would technically only qualify as an EP, as there are only seven tracks, it is an enjoyable listen. Only one traditional Christmas carol can be heard and there's one other song, "Last Christmas", that we both don't care for, but this download-only is definitely worth the seven bucks.
Favorite songs: "Maybe This Christmas", "Hard Candy Christmas", "Baby It's Cold Outside" (cover / duet with Gabe Dixon).
4. Sufjan Stevens –
Songs For Christmas
I've officially determined that it is not possible for Sufjan to make a bad record, and with a whopping 42 titles you really can't go wrong. Faith wasn't extremely excited about this one because the songs definitely have that signature Sufjan sound, and tend to lack the traditional "classic carol sound", but I kind of like that. My mom would like this record because they did "Lo! How a Rose E'er Blooming". It's always a hilarious treat to hear Mom belt out every note (most of them wrong), at full volume, even though she really doesn't know the song at all. Not that Mom is a bad singer. It's just that, for some reason, she loves to pick carols that neither she, nor the rest of us, really knows how to sing. Anyway, it's a solid release, containing a mixture of original with traditional. My only slight critique, which I guess discounts what I said above, is that 42 songs may have been a bit overkill.
Favorite songs: "That Was The Worst Christmas Ever!", "I Saw Three Ships", "Once In Royal David's City", "O Holy Night", "Hey Guys! It's Christmas Time!"
5. Odon Soterias –
A Piping Hot Christmas
Bagpipe / hand-drum, traditional Christmas carols as could only be expected from this unique duo. Of course, this one is only available through the band's website, and because it's an independent release, it comes sans jewel case or insert. Still it's a welcome change to hear carols-by-bagpipe.
Favorite songs: "Little Drummer Boy", "We Three Kings", "What Child Is This"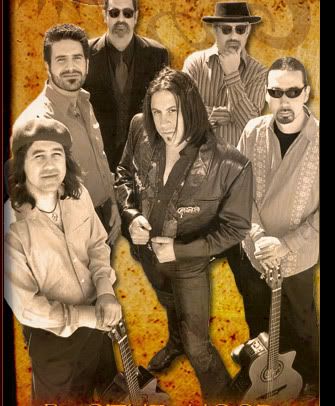 * Honorable mention:
Del Castillo
, as everyone knows (or should know) is the greatest Latin rock band ever to walk the face of the earth. This year they released a free download of
"Silent Night"
.