Not that all of you have been waiting with baited breath for me to publish this list, and most of you probably could care less, since you likely read this blog solely to hear about the latest cute things the boys did, or whatever. But for those who have been searching the world to find the no-kidding, Top 5 Albums of 2006, look no further. Seriously, I need to just start a music review website / blog or something. Anyway, this list does not include any Christmas-themed releases. Check
here
to read those reviews. I've also included a few more lists for those who really care, and I know that a few of you do, so here it is:
Top 5 Albums of 2006 (in order of precedence)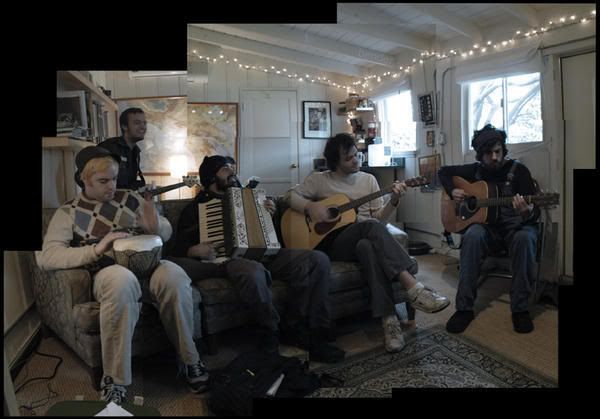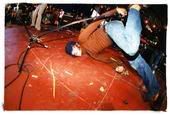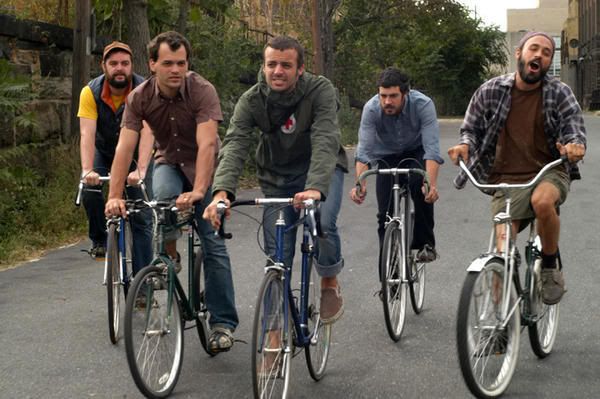 1. mewithoutYou –

Brother, Sister



This release is, hands down, the most solid release of the entire year…the world over. I've decided that, as with Sufjan Stevens, it is impossible for mewithoutYou to create a bad record. They've grown a lot since Catch For Us The Foxes and created a true masterpiece. The overall sound is, in some ways, similar to some songs on Catch, but with a bit more actual singing, and the addition of a few more instruments such as accordion and even harp. Aaron's lyrics are, as could be expected extremely creative and thought provoking. The musical arrangements are very unique, in the style that only mewithoutYou can do. Throughout the record are three small, interspersed interludes, which really tie the whole record together.
Standout tracks: "The Dryness and The Rain", "In A Market Dimly Lit", "In A Sweater Poorly Knit"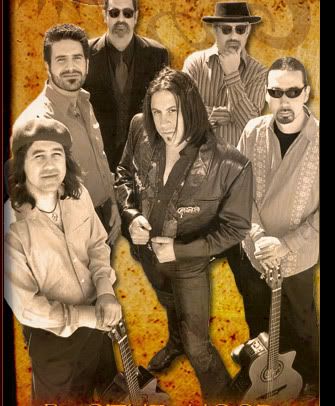 2.
Del Castillo
–
Brotherhood
I seriously have no idea why these guys aren't huge. Yeah, so most of the songs are sung in Spanish, but holy crap these guys can write damn good songs. The brothers Rick and Mark Del Castillo are, by far, the most skilled (and fastest) latin guitarists I've ever heard. I got the chance to see them play in Syracuse a couple of years ago, and they effortlessly ripped through their set, exhibiting everything from their three albums and much more. Brotherhood includes a few more English-sung songs than usual, one ("I Never Cared For You") featuring Willie Nelson on lead vocals.
Standout tracks: "Arena Al Viento", "Este Amor", "El Corrido de Don Lulai"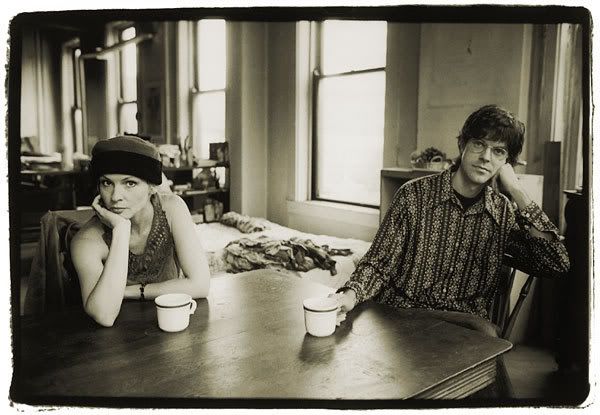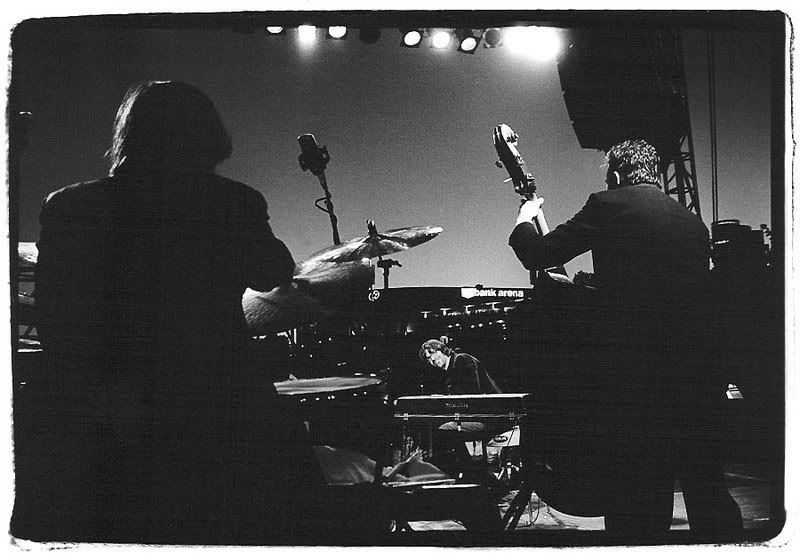 3.
Over The Rhine
–
Live From Nowhere, Vol. I
We've long been very big OTR fans, and this limited release was definitely worth the pre-order wait. Live From Nowhere is, I think, a lot better than Changes Come – Over The Rhine Live, and it really makes you feel like you're getting your own little private concert in your living room. It's definitely a sit-in-a-dimly-lit-room-with-your-favorite-cup-of-tea-and-significant-other type of record. The set-list includes more of their lounge-jazzy selections, both old and new, and also includes a warm interlude of Peggy Lee's "Fever", Dusty Springfield's "Son of a Preacher Man", and Van Morrison's "Moondance". The record concludes appropriately with Ella Fitzgerald's "Paper Moon", and it's usually at this point that we press "play" again because it's so enjoyable.
Standout tracks: "Faithfully Dangerous", "Drunkard's Prayer", "Fever", "Son Of A Preacher Man"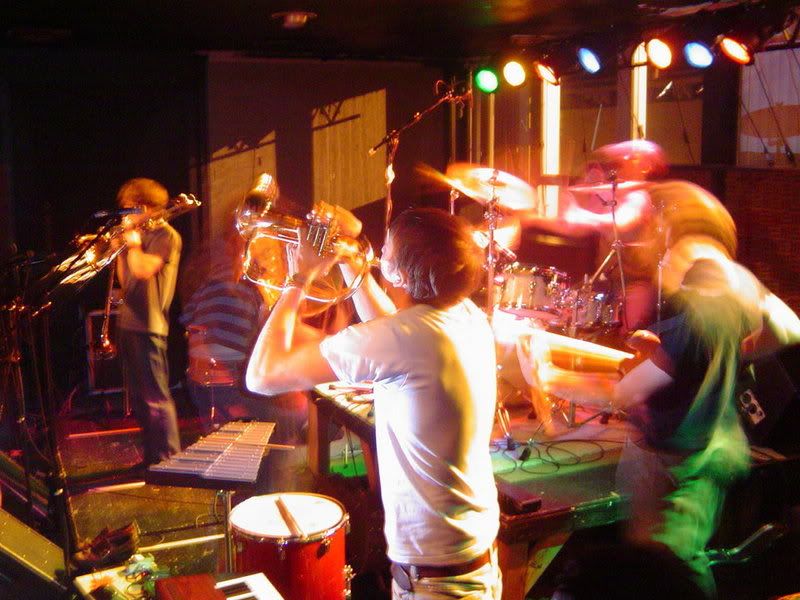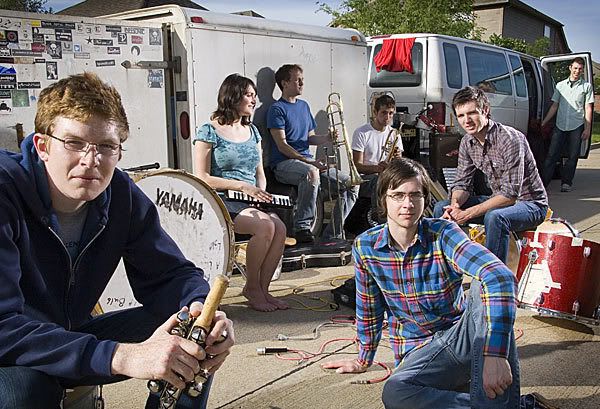 4.
Anathallo
–
Floating World
Very unique and very experimental from this most-of-the-time seven piece ensemble. Playing everything from basic guitars and drums, to bigger drums, xylophones, horns, chains, sticks, popping-balloons, and whatever else they remembered to pull out of the van. Anathallo truly needs to be experienced live, as the record falls short of capturing the fullness of their creativity. However this is in no way saying that the record is poorly done. It is an extremely interesting listen and the recording does well to exhibit every instrument.
Standout tracks: "Ame – Genessaret", "Hanasakajiji (four: a great wind, more ash)", "Hanasakajiji (one: the angry neighbor)", "Cuckoo Spitting Blood"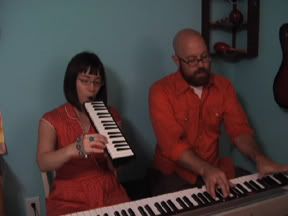 5.
4 and 20 Blackbirds
–
Act I: A Bird Began To Sing
Honestly, the number 5 spot was the hardest to pick because, really after that, it's all sixth place. Although this release only has five songs, thus technically lumping it into the EP category, its excellence pushed it easily into the top 5. This husband / wife duo combine beautiful female vocals with a combination folk-jazz vibe resulting in a very unique and unforgettable sound.
Standout tracks: "Song Of Sixpence", "Judith's Song"
Honorable Mention 2006 Releases (in alphabetical order)
In the interest of not having this post scroll down to near eternity, I have refrained from including reviews for the following albums. I have instead made each one a link if you want to find out more.
AFI –

Decemberunderground
Black Rebel Motorcycle Club –

Howl Sessions
Bride –

Skin For Skin
Converge –

No Heroes
Crimson Moonlight –

In Depths of Dreams Unconscious
Danielson –

Ships
DJ Christopher Lawrence –

Subculture, Vol. I
DJ Micro –

Direct Konnect
Koen Duncan –

Bring Down
Eluveitie –

Spirit
From A Second Story Window –

Delenda
Gasoline Heart –

You Know Who You Are
Glass Casket –

Desperate Man's Diary
Grits –

Redemption
Sarah Harmer –

I'm A Mountain
I-Dragon-I –

Limited Edition
Jet –

Shine On
Lengsel –

The Kiss, The Hope
Like Summer –

From Arlington Heights, With Love
Lye By Mistake –

Arrangements For Fulminating Vective
Murder By Death –

in boca al lupo
Mute Math –

Mute Math
My Brightest Diamond –

Bring Me The Workhorse
Norma Jean –

Redeemer
Odon Soterias –

How The People Stare
Oh Sleeper –

The Armored March
Old Crow Medicine Show –

Big Iron World
Other Desert Cities –

On The Verge Of Collapsing
Peter And The Wolf –

Lightness
Psalters –

The Divine Liturgy of The Wretched Exiles
Scarlet –

This Was Always Meant To Fall Apart
Shot X Shot –

Shot X Shot
Society's Finest –

And I, The Drunkards
Spitfire –

Self-Help
Sufjan Stevens –

The Avalanche
The Black Angels –

Passover
The Cassettes –

'Neath The Pale Moon
The Decemberists –

The Crain Wife
The Weird Weeds –

Weird Feelings
Thumbscrew –

Within Hearts Of Redemption EP
Woven Hand –

Mosaic
Zao –

The Fear Is What Keeps Us Here
Most Criminally Underrated / Underappreciated Bands of 2006
Sad, really. Why people fail to support the really good bands is totally beyond me.
Blindside
Del Castillo
Impellitteri
Like Summer
Lovedrug
Scarlet
Society's Finest
Spitfire
The Cassettes
Top Music Video DVDs of 2006
16 Horsepower Live
AFI –

I Heard A Voice
Demon Hunter –

Waging The Third War
Leahy –

Live From Gatineau, Quebec
Norma Jean –

The Marvelous End of The Exhausted Contender
The Aquabats –

Charge!! The DVD
Zao –

The Fear Is What Keeps Us Here, The DVD
Highly Anticipated Releases of 2007
Black Rebel Motorcycle Club --

Baby 81


Burlap To Cashmere (currently untitled)
Steven Delopoulos –

As If Love Were A Sword
Impellitteri –

Good And Evil
Impending Doom (currently untitled)
Lovedrug –

Everything Starts Where It Ends
Leng Tch'e –

Merasmus
Maylene And The Sons of Disaster –

II
Night Of The Wrecking Ball –

Here Is My Drumset, Here Is My Ninja Star
Psyopus –

Our Puzzling Encounters Considered
Oblige –

Expectants
Over The Rhine –

Live From Nowhere, Vol. II
The Famine (currently untitled) (former members of Embodyment!!!)
Toby Mac –

Portable Sounds
Virgin Black –

Requiem – Pianissimo
Virgin Black –

Requiem – Mezzo Forte
Virgin Black –

Requiem – Fortissimo