Happy Easter everyone!
Well my friends, very unfortunately, I have no baby picture for you. I am frustrated, jittery, tired, sore, and otherwise "stuck" feeling. The midwife is coming tomorrow, and I sincerely hope that she can help me get something started, if nothing has taken place yet.
In other news, Greg bought an oval shaped excercise ball for me. After blowing it up, he discovered that it's a comfortable place to be... and promptly fell asleep.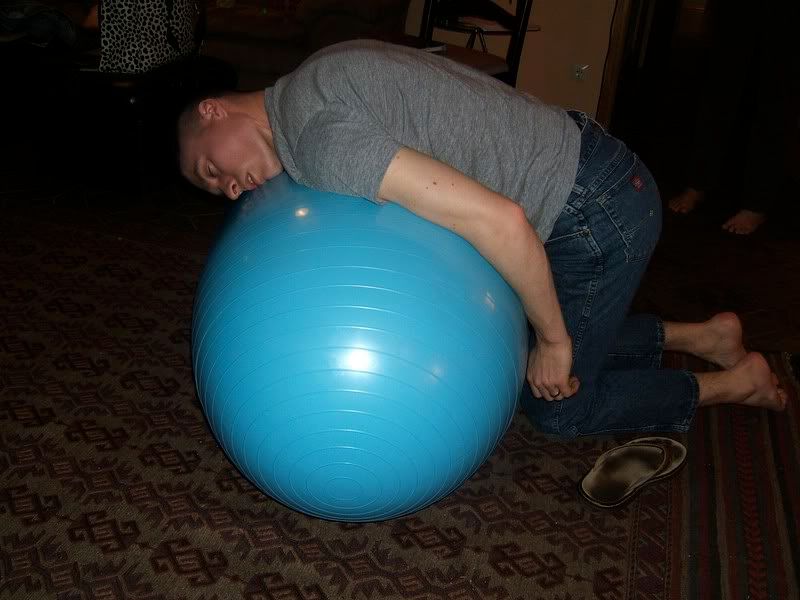 Last week we went to the library on post. Elijah thought the most important parts were the stuffed animals, trucks and balloons in the children's area.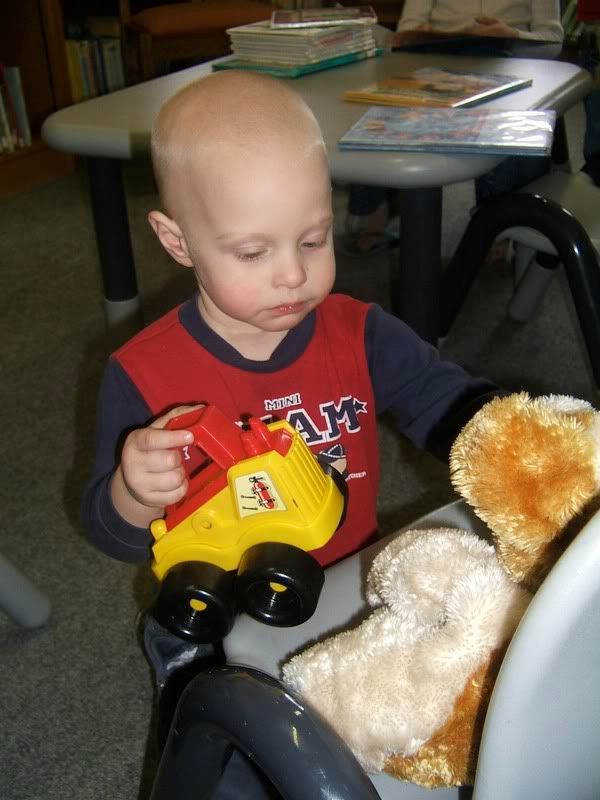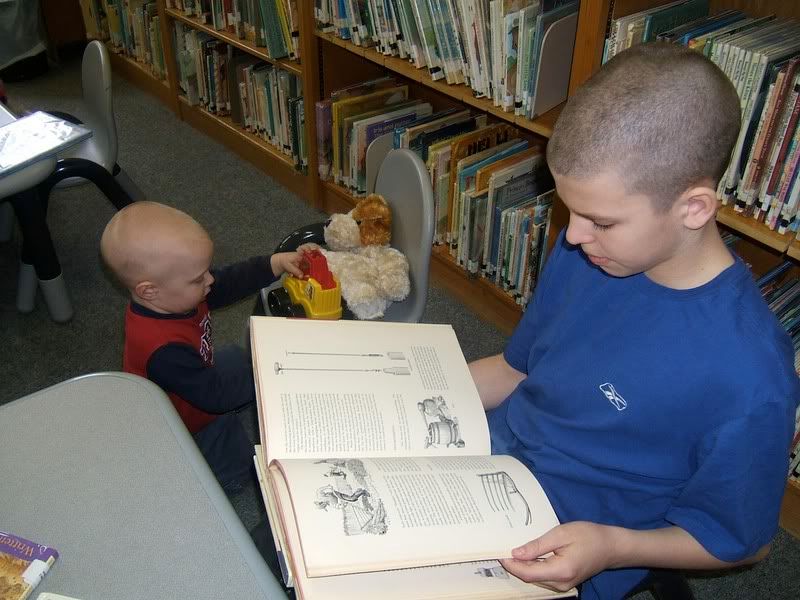 Rachel is very good at reading out loud now, and has been Andrew's faithful servant, reading book after book.
Completely unrelated, but rather cute: