Everyone's
been asking for more pictures, but first, a response to a long ago question from
Alicia
. She asked about
persistent
diaper rash, and, while I hope that she has already found the answer to her trouble, I think it's worth while to bring it up here, in case anyone has something to add. Alicia's baby Delaney is about 2 months old, and is breastfed. I'm going to guess that Delaney probably has an allergy to something Alicia is eating (this could be anything from tomatoes to spinach to wheat...), and that's causing the skin reaction. Does anyone else have other ideas?
On to the pictures. (All of them are
clickable
for bigger.)
This is a shot that I took for Grace when I was on the phone with her the other night.
Lavella
has Grace's hairline exactly.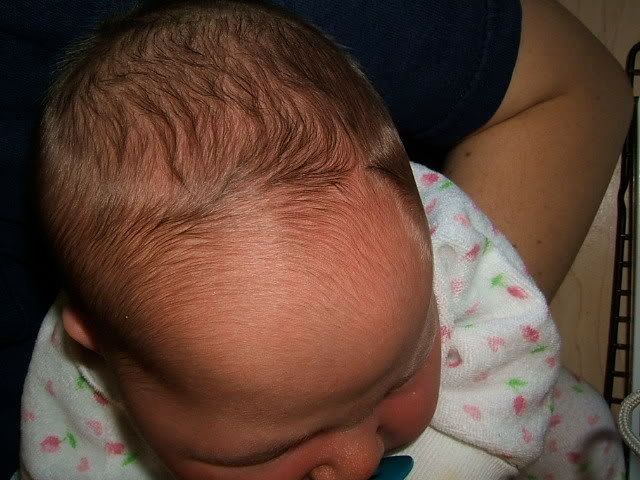 Joel really wanted this baby to be a boy. However, he's completely taken with her, perhaps in spite of himself. He would hold her all day if he didn't have to share with Rachel. He loves to tuck her into his lap and read on the couch at night.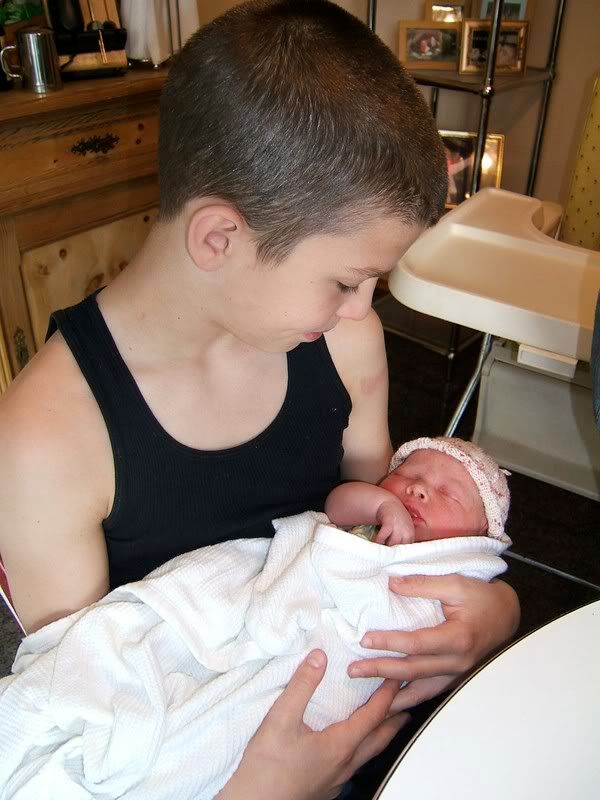 My mom baked a birthday cake the morning of
Lavella's
birth, hoping that we'd indeed have reason to celebrate that night.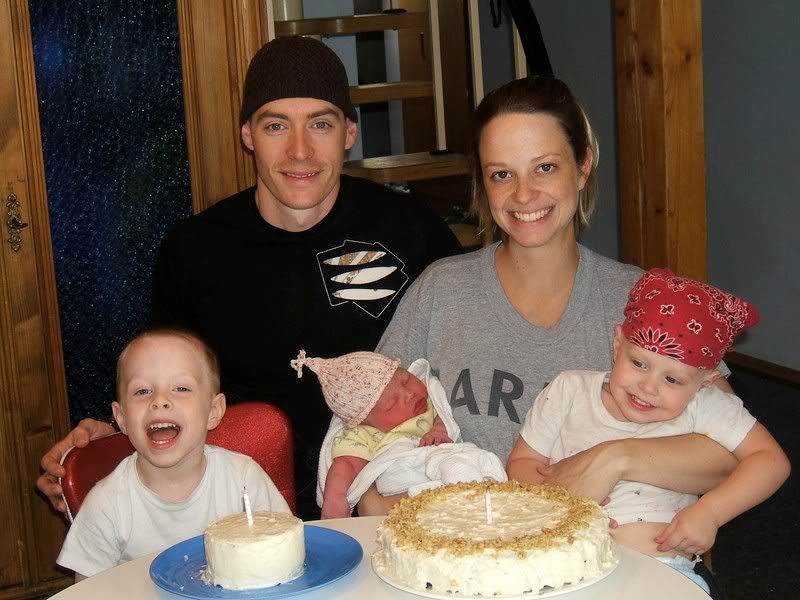 We ended up eating it the next day instead, because of all the excitement. The boys had fun blowing out the candles (smaller cake is for Greg with no walnuts or coconut in the frosting).
It was, of course, my Aunt Terry's carrot cake, which is to this day The Best Cake I Have Ever Had. I have no idea why we don't make it more often. I will post the recipe on
The Knitting Cook
website tomorrow, in honor of my birthday (I'll be 27!), and
Lavella's
1-week-day.
As mentioned yesterday, Hannah had to leave on Saturday, but before she did, I got a few shots of her and
Lavella
together.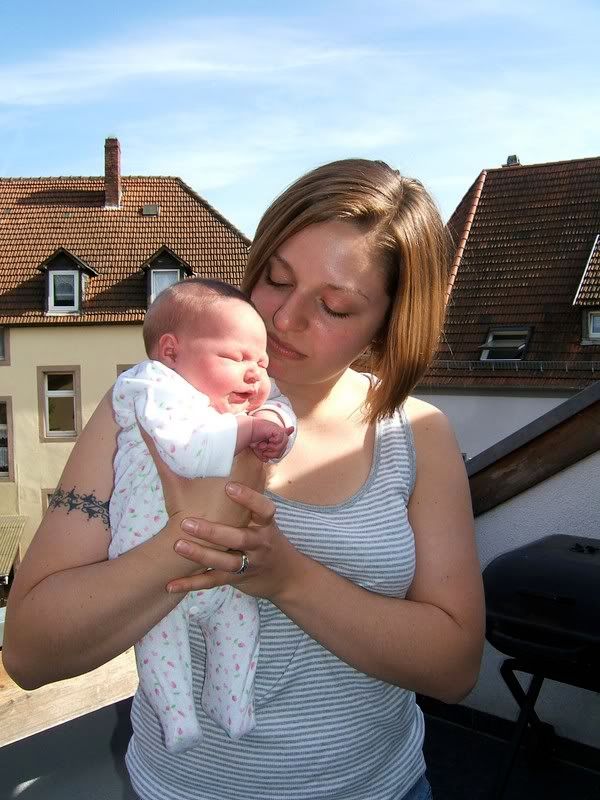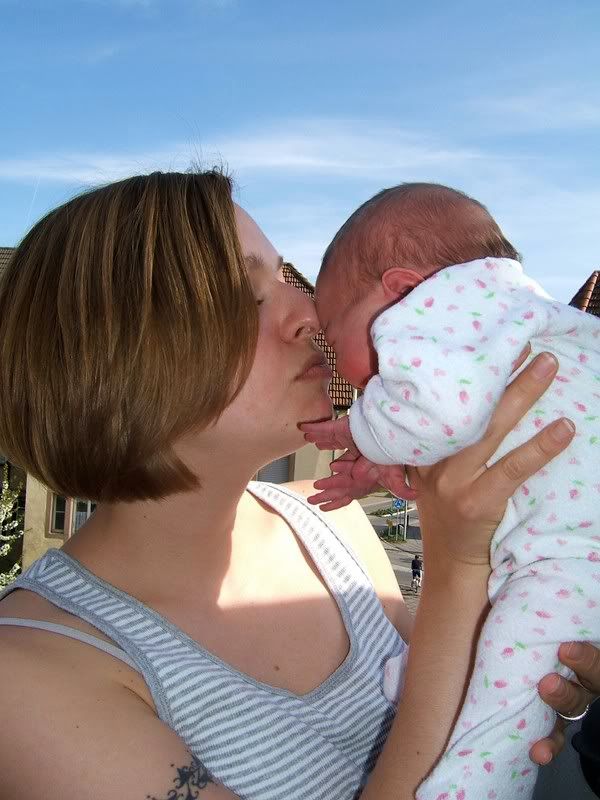 I am endlessly
grateful
for everything that she did while she was here, from taking over the kitchen to entertaining the boys with the "steal me!" game and dancing to
Gnarls Barkley
with a small fellow in each arm.
Time with Grandma. These shots were taken yesterday.
Lavella
is getting so much more alert now. She still spends most of her time sleeping, but now when she's awake she really looks around and studies things carefully.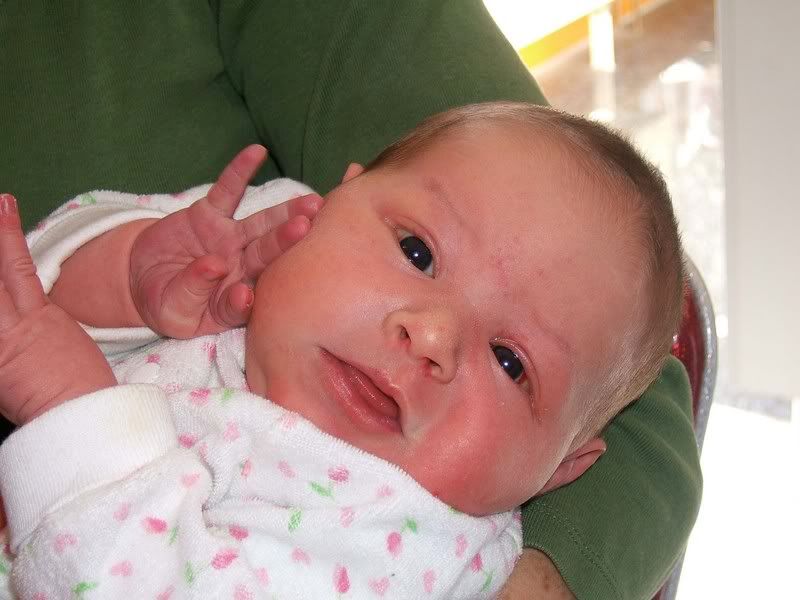 She makes some rather funny faces while doing it.
So there you go. As expected, she looks exactly like a squishy little newborn, but I think that she's 100% precious.
Today I was feeling a little stronger, so Joel, Elijah and I made chocolate chip cookies. (Recipe from back of Nestle chocolate chip package, but using unsalted butter makes them really fantastic)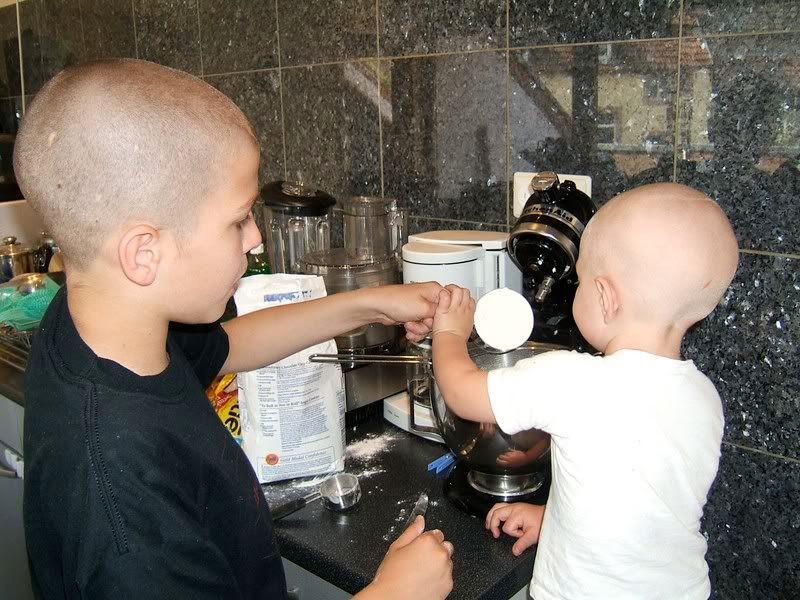 I couldn't help taking a few pictures of my helpers, because they both have the huge, round, freshly
shorn
heads.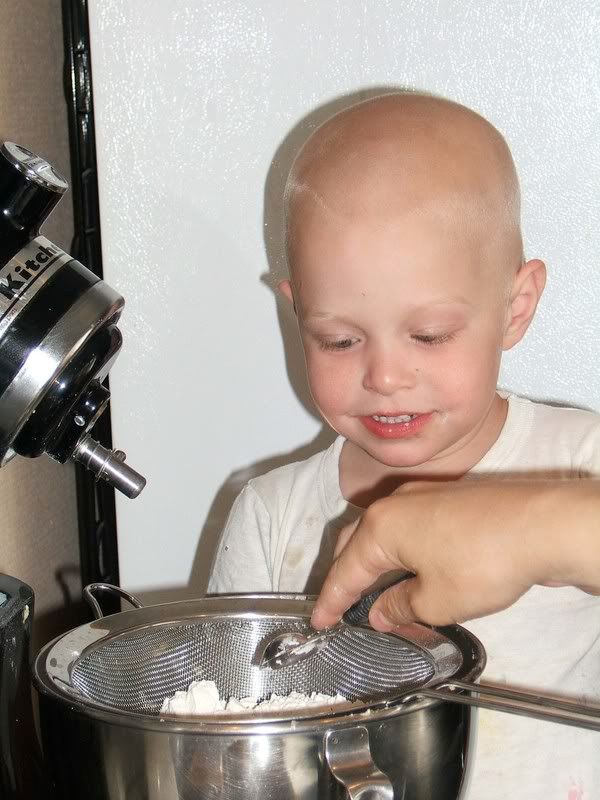 After I took these pictures I realized how much they look like each other. It's amazing how the genes work out in children.