I totally forgot to mention: the recipe for the cake that I mentioned a few days ago, Aunt Terry's Carrot Cake, can be found at my
podcast blog
. It's an amazing confection, and if you've never tried it, well, you should.
Yesterday was my first full day alone with the three children. It was challenging, and I'm sorry to say that I appear to have less patience than I had remembered, but we managed, and even had some fun moments.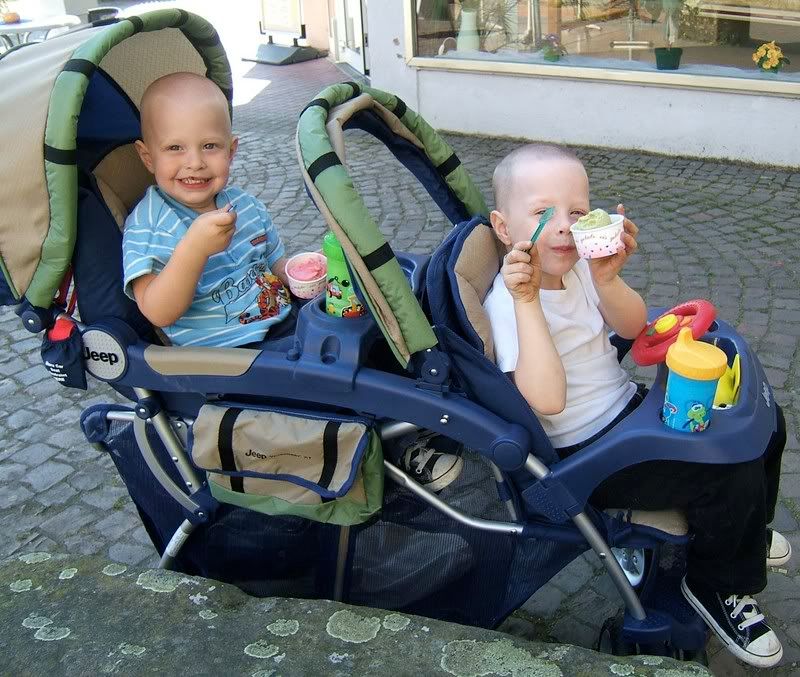 In the morning, we went out with out brand new double stroller to mail something at the post office. There were rocks thrown in the stream, some ice cream was consumed, and
Lavella
slept through it all.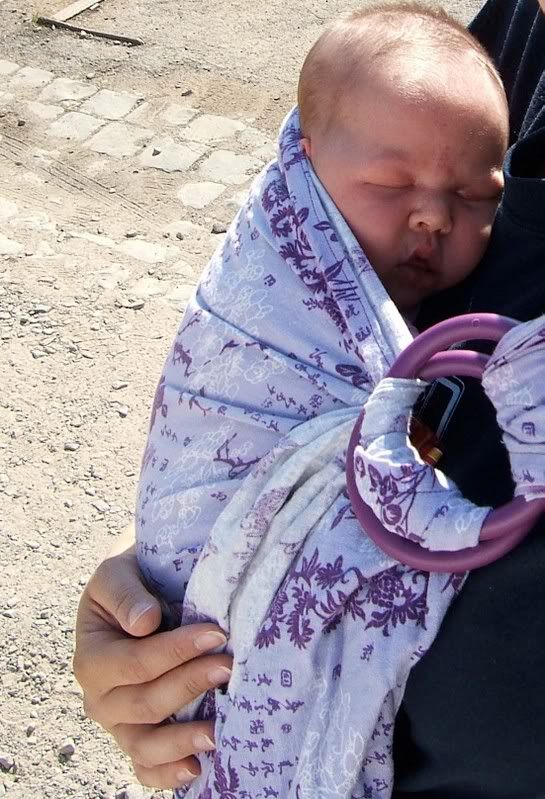 Thankfully Greg came home before their bedtime and entertained them with "dancing with all their might" (Joel's name for taking off their shirts and dancing like crazy in the attic. I don't understand it, so ask Joel).
On my podcast and
fiber blog
, I refer to my children by nicknames to protect their privacy. Andrew is Sparky, Elijah is Max. I'm having trouble coming up with a name for
Lavella
though, so I've opened a contest on the fiber blog. The prize for the winning name is some German gummy bears and a skein of my
handspun
yarn. However, if any of you want to enter the contest, if you win, I'll just tailor the prize accordingly (read: more candy, no yarn -- unless you knit or crochet or just think that the yarn would be fun). So go on
over there
and leave a comment if you have an idea! (In case you're new to links, click on the blue words, and it will take you to the page I'm referring to.)