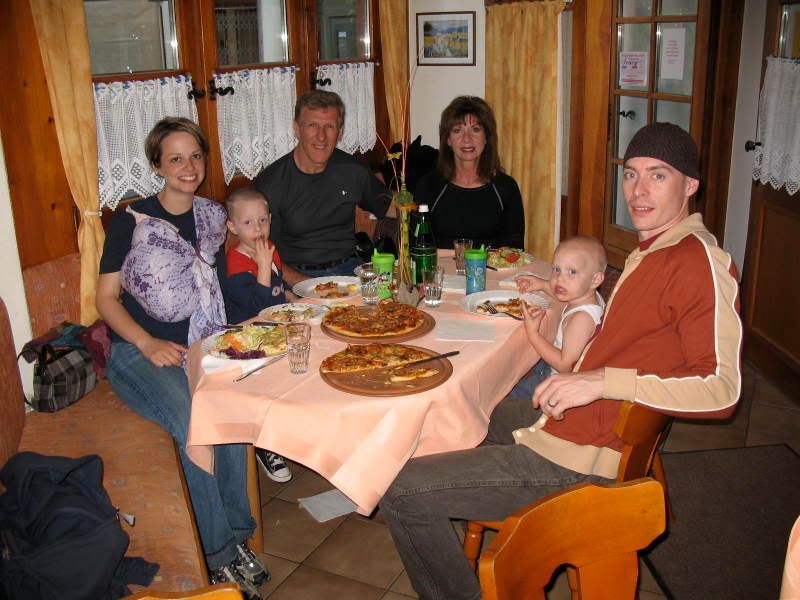 Okay, so I guess that's an extremely cheesy title, but it's nearly my bed time and I can't think of anything more clever right now.
Anyway, for the past couple of weeks, my parents have been staying with us, in Kusel. Because of our unfortunately short time together, we immediately jumped into showing them all of the attractions surrounding our little area of the world. First we went out to dinner at Toucy, the French restaurant just down the street from our house (above).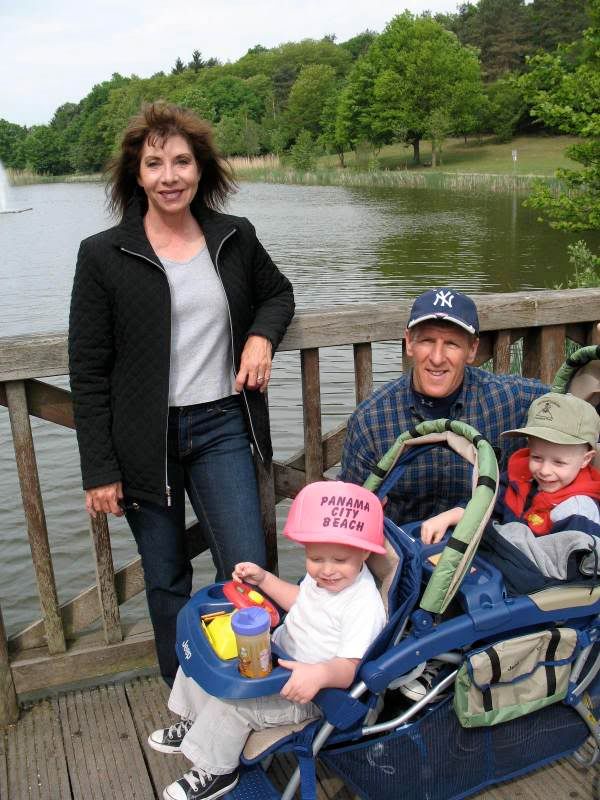 Then we did a short Volks-March in Ramstein (near Ramstein Air Force Base)....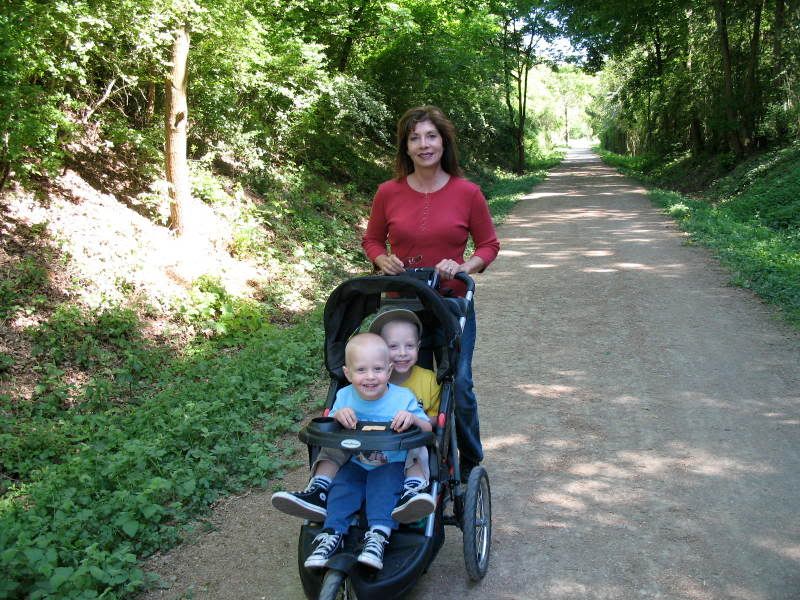 Many walks to the playground....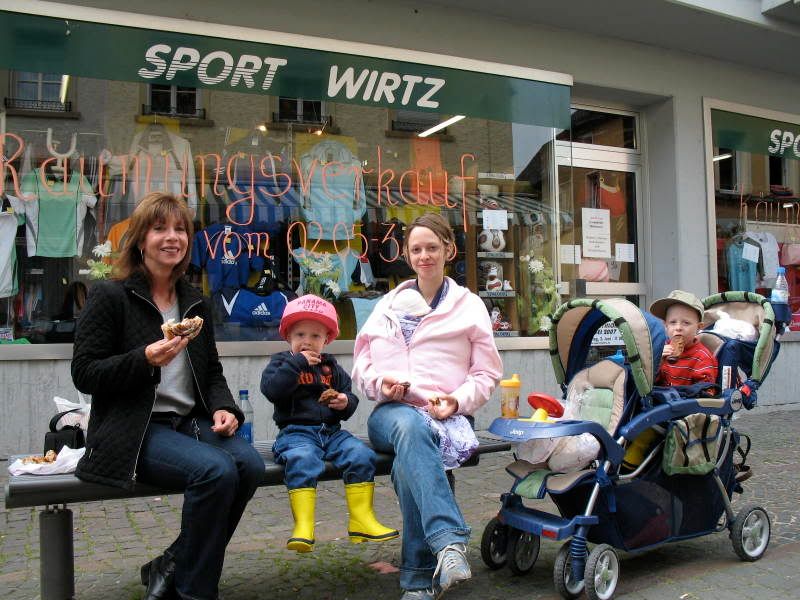 ...and the market....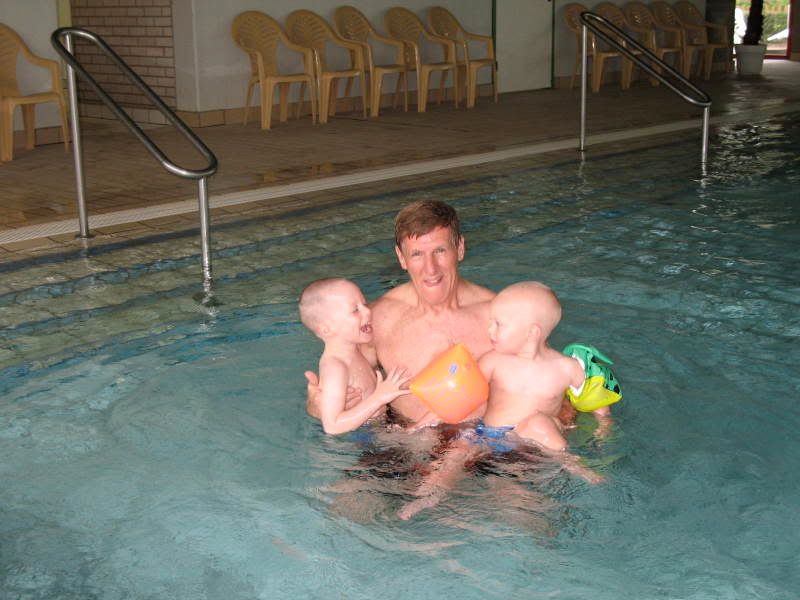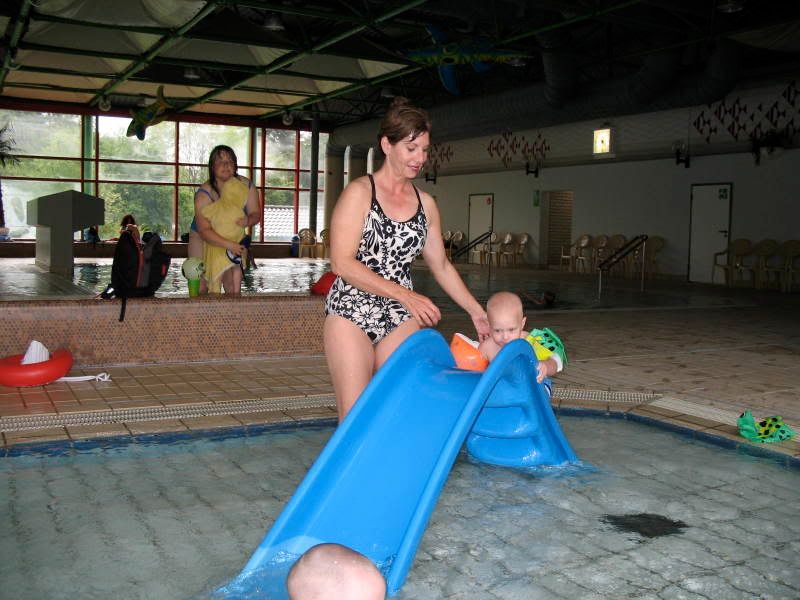 ...our local pool....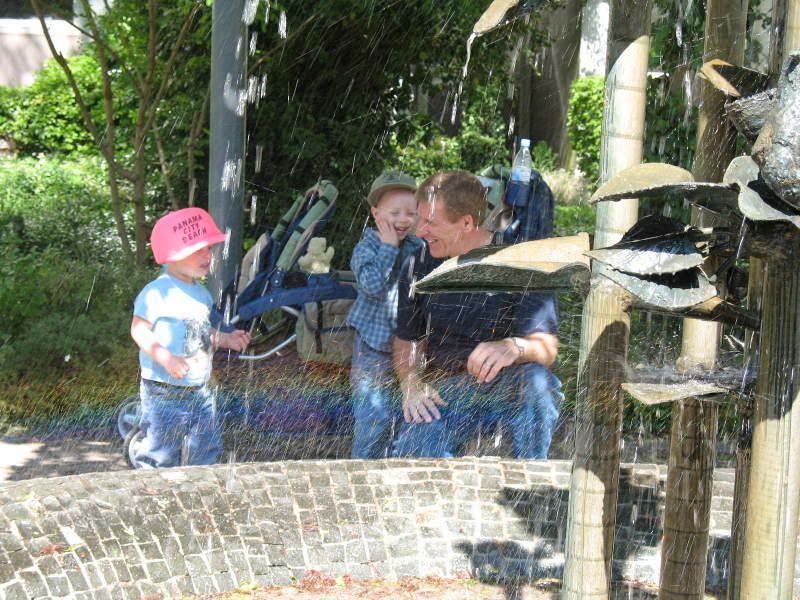 ...one of many fountains....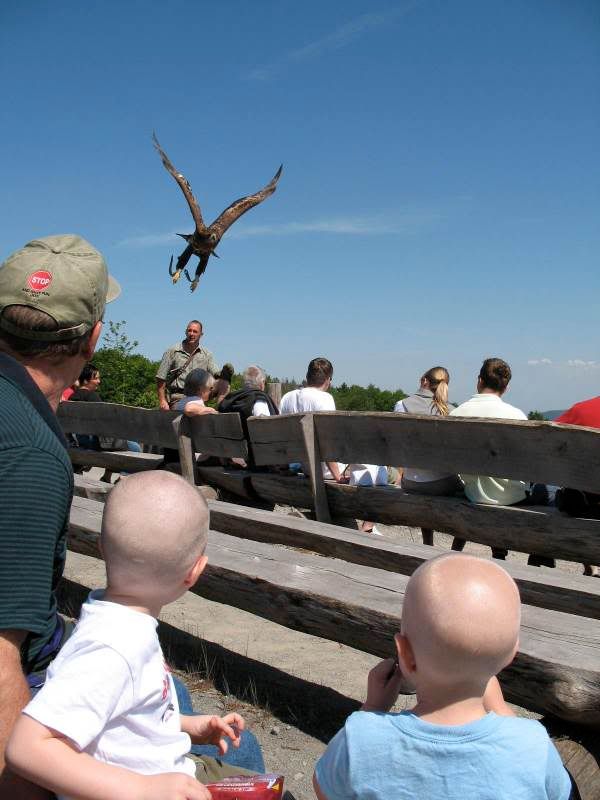 ...the Wildpark at Potzberg, about 15 minutes from our house....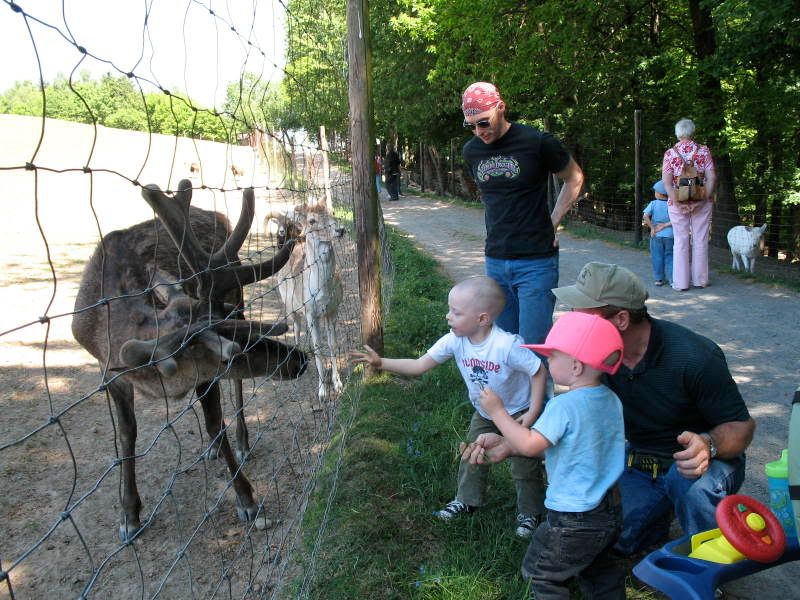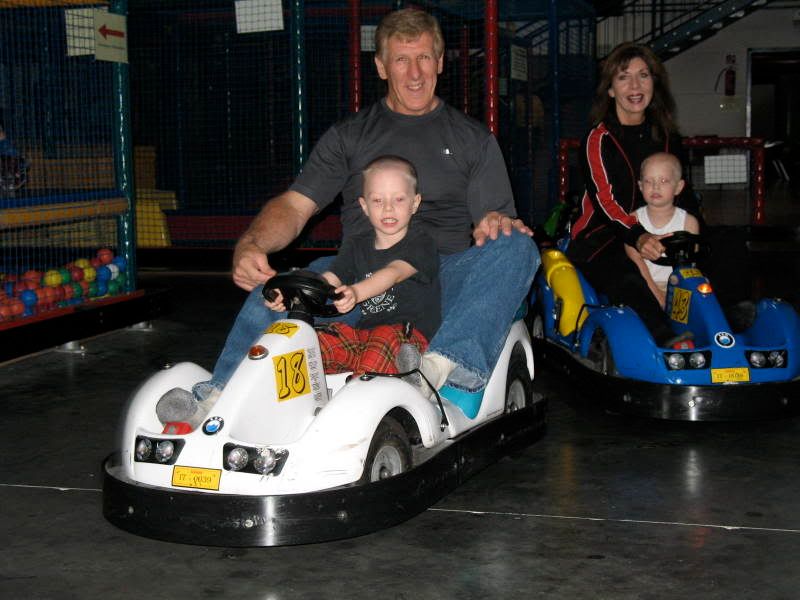 ....Sternenland, the indoor playground in Idar-Oberstein (45 minutes from our house)....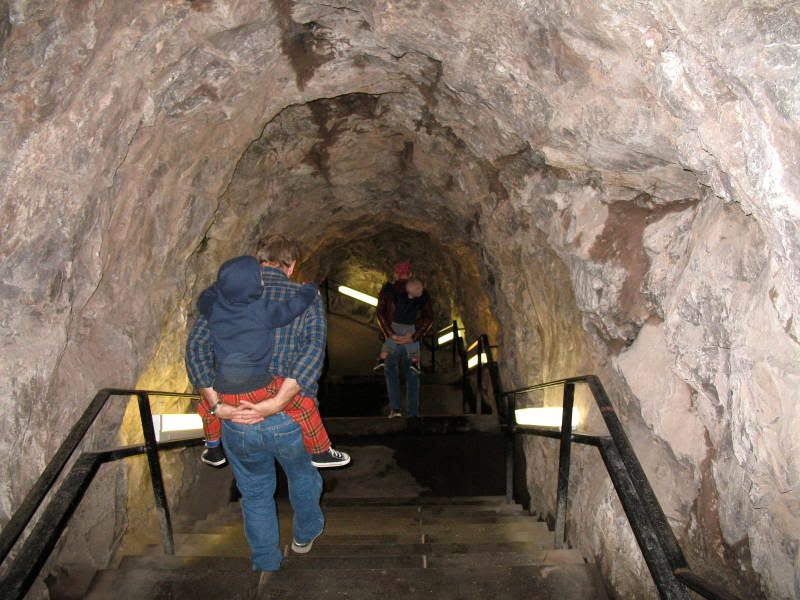 ...the Church in The Rock (a church literally built into the side of a rock) in Idar-Oberstein....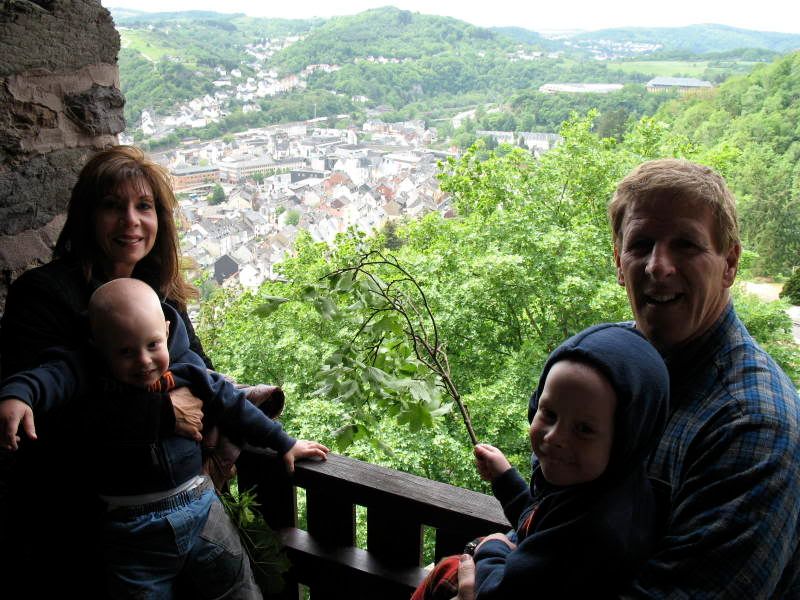 ...and the looong climb up the adjoining trail to a castle that overlooks the entire city of Idar-Oberstein.
We all definitely had a killer time hanging out together. It's always great to have family around to experience fun stuff together. Thanks Dad and Mom for all of your help entertaining the boys, for helping Faith with Lavella, and for arranging your schedules (and finances) to be able to come. It really was great having you as our guests.
I'd also like to extend the invite to any extended family who's interested in traveling to Europe. We have a large place, andvery much enjoy entertaining guests, so please let us know if you'd like to come.