Greg is back to work, and instead of telling you about this hectic thing or that insane moment, let's just look at some cute pictures.
Yesterday, Elijah was running around like this: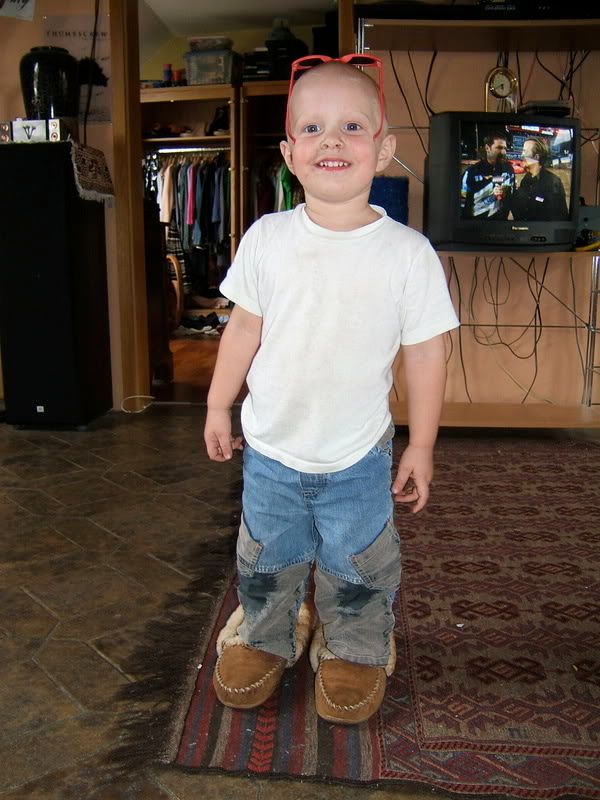 (Note the too small sunglasses, too big slippers, dirty face, worn-out jeans, monster truck video in the background)
And then some Lavella "action shots" (borrowing that phrase from my mom), taken today: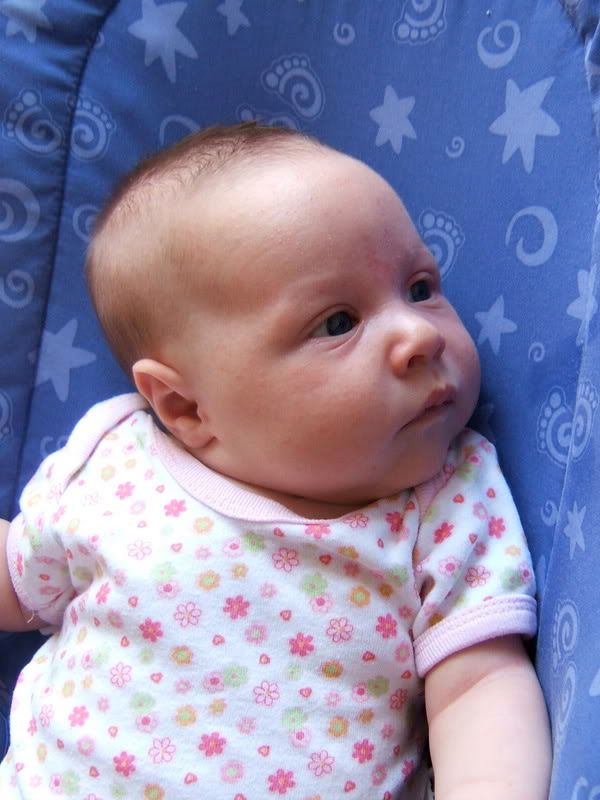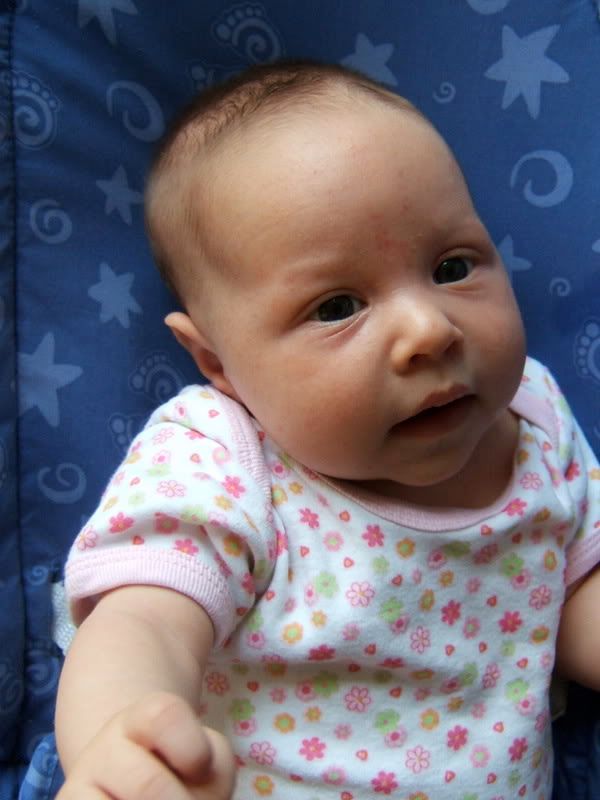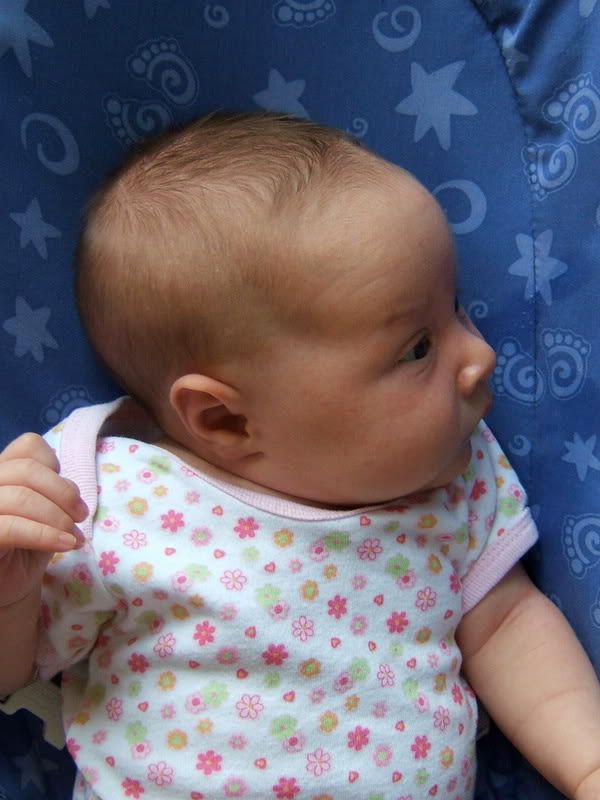 On days like today, I need to remember that someday the two small fellows won't need to be commanded to eat every bite of dinner, that the tiny princess won't need to eat every two hours and be held almost every moment between, that my life won't always revolve around baby/toddler nap schedules and food needs. And I'll miss it. I just need to remember that.