So sorry for the terrible lapse in posting.
I've been staring into a face that looks like this much of the time: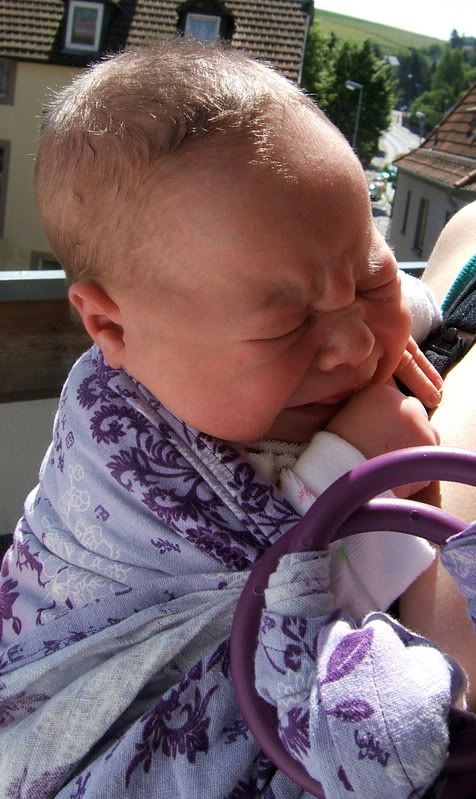 And she likes to sleep
with
someone like this: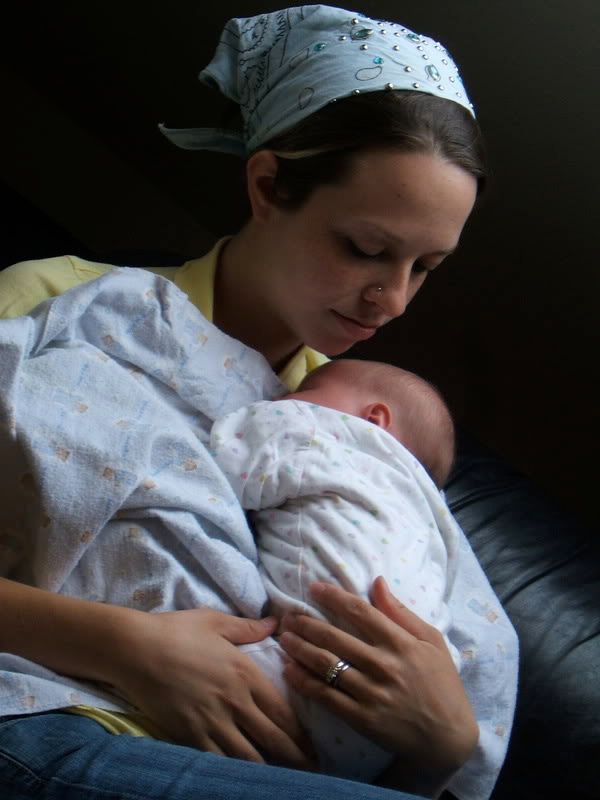 It's not that I'm spoiling her (well, not much). The truth of the matter is that she's got tummy issues that cause her to wake up from napping over and over screaming in pain, and there's no way I'm going to let her cry herself to sleep in that state. (For those who gasp at the thought of letting a baby "cry it out", well, that's a post for another date, so you can hold your gasp until then.)
When I burp her, she has these huge, man-like belches, and seems terribly relieved. But she needs to burp ALL THE TIME. Aunt Terry is going to say that she takes after Grandpa Sam. I hope that she takes after that side of the family, but for goodness sake, not with the belching!! Poor babe. I don't know if it's something I'm eating or what, but I'm getting so exhausted.
Last night was the first time she let me sleep 4 hours in a row, and she did it twice in that one night. I felt wonderful this morning!
I know all of that was terribly exciting news, so let's move on.
Pete and Jill (Greg's parants, AKA Poppy and Nanna) are here with us for a visit, and today we went on post so that they could check out where Greg works, and also I had a few packages to mail (Chase and Amanda, Jessica S., expect something in a week or so).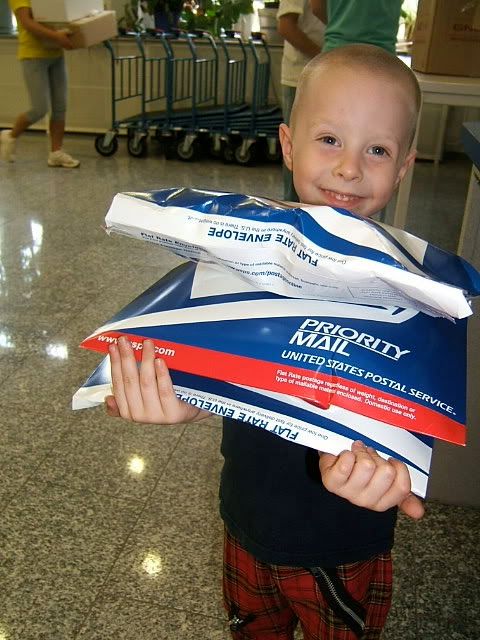 I know that there have been pictures taken of this visit, but I'm just too tired to go find them at the moment. I think that Greg uploaded them to somewhere that I don't normally put pictures, and it would take too much effort to locate them.
That's all for now, folks. Sleep is calling.